New Mexico sheriff foils IRS attempt to seize resident's property – report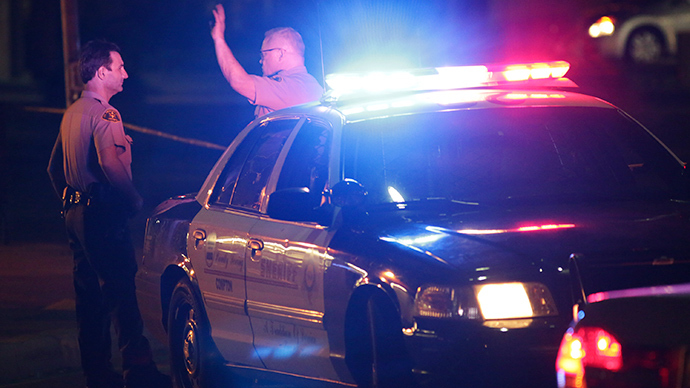 A sheriff in New Mexico physically stopped US Marshals from enforcing Internal Revenue Service orders at a residential property, later calling on the IRS to halt a public auction of the premises until the tax-owing homeowner's court appeal is heard.
According to BenSwann.com, Eddy County (N.M.) Sheriff Scott London risked arrest by the US Marshal Service to intervene on behalf of county resident Kent Carter, who allegedly owes hundreds of thousands of dollars to the IRS for decades of tax bills earned through his construction business.
On authorization from the IRS, the US Marshals reportedly entered Carter's property in mid-December to arrest or evict anyone on the premises. Risking his own arrest, London stood between the Marshals and Carter's property.
London later sent a letter to the IRS saying the sale of the property would be suspended until Carter's appeal was heard.
Yet, according to the US Department of the Treasury, the public auction for Carter's property is still scheduled for February 19.
Carter says he's fought the IRS for decades, as he has challenged their accounting methods, adherence to their own tax code, a lack of proper deficiency notices, and what he believed to be an unlawful dissemination of personal information, according to BenSwann.com. He said his bill increased a few hundred thousand dollars after each of his challenges.
Carter said he now owes the IRS $890,000 -- an amount that "doubled with the stroke of a pen."
The New Mexico Taxation & Revenue Department has ordered Carter to stop "engaging in business in New Mexico" until his tax debt is paid. Carter appealed the injunction, claiming it to be unconstitutional since it disallowed him to make a living and barred him from "carrying on or causing to be carried on any activity with the purpose of direct or indirect benefit."
"The IRS is a lie. The income tax is a lie," said Carter. "Why should they be able to take anything? They're worse than the mafia."
His properties currently have liens placed against them. He also claims all of his monthly Social Security benefits have been unlawfully seized.
"Many officers have stood up over the years for the rights of citizens being victimized by the federal government," Sheriff Richard Mack, founder of the Constitutional Sheriffs and Peace Officers Association, said, according to BenSwann.com. "But Sheriff London is the first one to stand up to the IRS since the early 1990s."
You can share this story on social media: