From trolling social media to funny faces, Obama's State of the Union got tongues wagging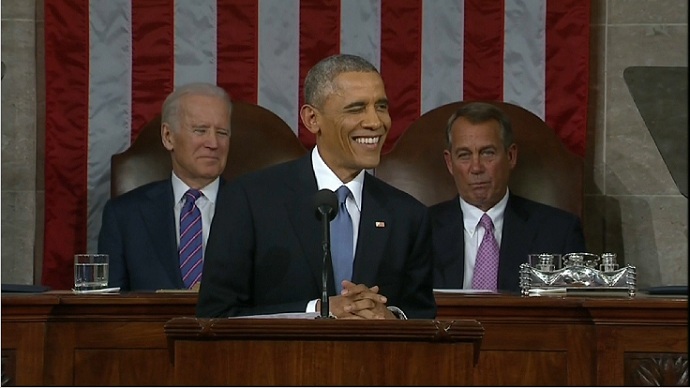 The president's annual State of the Union address is filled with pomp and circumstance, tradition and serious ideas put forth to better the country. But President Barack Obama's SOTU speech had moments of levity sprinkled throughout.
It began with the White House social media team trolling Twitter.
President Obama's suiting up for the big speech. Watch at 9pm ET → http://t.co/NKU3ndKHOu#YesWeTanpic.twitter.com/l7EJZYVk9s

— The White House (@WhiteHouse) January 21, 2015
And the infamous tan suit wasn't the only bit of fashion that caught people's eyes, as First Lady Michelle Obama borrowed a suit from 'The Good Wife', Alicia Florrick.
This this this. RT @voxdotcom: Michelle Obama dressed like The Good Wife's Alicia Florrick http://t.co/fPjqOTPvn7pic.twitter.com/oppuBEJxIA

— Gillea Allison (@GilleaA) January 21, 2015
Social media made an appearance of its own in Obama's speech, with the president giving a shout out to NASA astronaut Captain Scott Kelly and Instagram.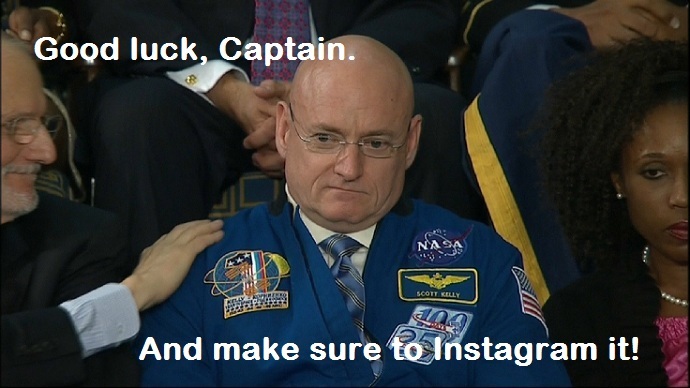 "Scott Kelly will begin a year-long stay in space. So Good luck, Captain Kelly. Make sure to @Instagram it." —President Obama #SOTU

— The White House (@WhiteHouse) January 21, 2015
Vice President Joe Biden made faces, blew kisses and generally provided Motivational Biden and other meme-makers plenty of fodder.
"@LoganRhoades: LOOK AT JOE BIDEN!!! pic.twitter.com/v9EO8e1axD" Iconic

— shea!! (@sheatothemoon) January 21, 2015
Best @JoeBiden#Vine from #SOTU: https://t.co/w7VHCLKIMM

— elizabeth baylor (@littlebethb) January 21, 2015
VP Joe Biden blows a kiss to wife Dr. Jill Biden, in recognition of her work for veterans at #SOTU2015 - WATCH: https://t.co/0qMHi8kb59

— ABC News Politics (@ABCPolitics) January 21, 2015
Biden look like he's watching his son give a graduation speech #SOTUhttps://t.co/ryQwmWom0N

— Xavier (@UMGNOWAI) January 21, 2015
https://t.co/WSOiEMoPiY RT @KateNocera: .@AshleyCodianni to Joe Biden "can I get a thumbs up?" Biden "YOU GOT A THUMBS UP"

— Ashley Codianni (@AshleyCodianni) January 21, 2015
Of course, Speaker of the House John Boehner (R-Ohio) couldn't let the veep have all the fun making funny faces.
.@heyspan@GMegalogenishttps://t.co/VRtM6pMB4u Wassup with Boehner's tongue action - some form of mouth slicing sign?

— Stephen Wm. Irving (@GhostSwirv) January 21, 2015
As Obama got in an impromptu, not-so-subtle dig at Republicans who applauded that he's almost out of office.
Watch: Obama Gets Laughs With 'No More Campaigns to Run': The president reacts to laughter and applause when ... http://t.co/sETKB1iq8V

— P. Politics (@PointPolitic) January 21, 2015
You can share this story on social media: