Obama's free community college plan has $60 billion price tag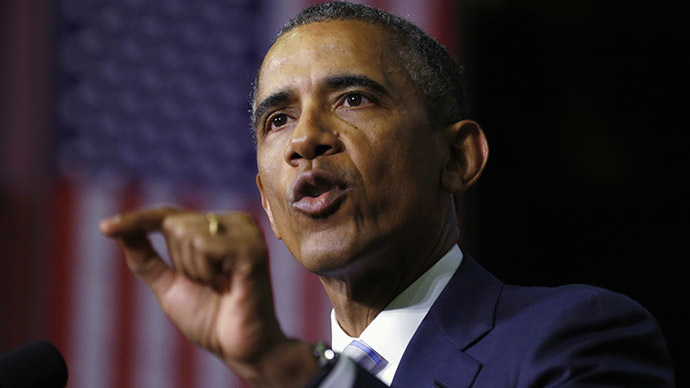 President Barack Obama proposed offering two years of community college free of charge to Americans "willing to work for it," and the White House announced Friday the plan would cost $60 billion over 10 years.
According to White House spokesman Ed Schultz, states involved in the program would contribute $20 billion, while the federal government provides the rest.
The initiative, which President Obama officially announced on Friday at a Tennessee community college, is said to be aimed at addressing growing income inequality. The White House says by 2020 it is estimated that 35 percent of job openings will require at least a bachelor's degree, and 30 percent will require an associate's degree.
"Community college should be free for those willing to work for it because, in America, a quality education should not be a privilege that is reserved for a few," Obama said in a speech at Pellissippi State Community College. He said a high school diploma is no longer enough for American workers to compete in the global economy and that a college degree is "the surest ticket to the middle class."
READ MORE:Obama vows to use 'veto pen' in battle with Congress
Forty percent of college students are enrolled at one of America's more than 1,100 community colleges, which offer affordable tuition, open admissions policies and convenient locations – and the courses are suitable for students who are older, working, in need of remedial classes or can only take classes part-time.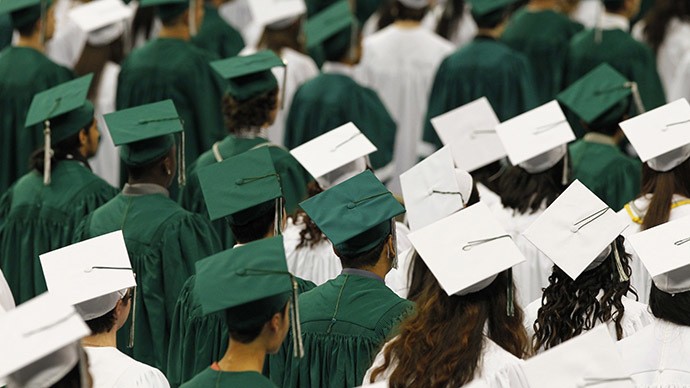 Obama plans to push the proposal during his State of the Union address on January 20, and will be seeking a Republican Congress to support his $60 billion idea.
The White House estimated that 9 million students could eventually participate and save an average of $3,800 in tuition per year if they attend full-time. Students would qualify if they attend at least halftime, maintain a 2.5 grade point average and make progress toward completing a degree or certificate program. Participating schools would have to meet certain academic requirements.
Obama's #FreeCommunityCollege proposal is step in right direction toward expanding access to affordable education: http://t.co/hqRBwN0bCA

— SEIU (@SEIU) January 9, 2015
Tuition and fees at community college averaged $3,347 in the 2014-2015 school year, compared to $9,139 at public, four-year universities, and $31,231 at private colleges, according to The New York Times.
The federal government, however, already spends lots of money on student aid, according to National Public Radio – $47 billion on grants a year, $101 billion in loans (which are repaid), and another $20 billion in tax credits. When including state, federal and private money going to defray the cost of tuition – separate from state appropriations going directly to institutions – some $247 billion is spent per year.
READ MORE:Obama 'not to sign' Keystone XL pipeline bill, Senate set for Friday vote
Obama's plan would alleviate the financial burden on many who could now choose to attend community colleges for their first two years, but it does little to address the skyrocketing cost of tuition at four-year universities, where many community college students transfer after one or two years.
Federal Pell Grants for low-income students used to cover much or all of their costs at four-year universities, but now they cover just 34 percent of tuition, fees, and room-and-board – and states have been making reductions to their support for higher education since 2008. In Michigan, state financial aid plummeted by $135 million, or over 60 percent. In Iowa, spending on public universities dropped by 20 percent, or $141 million.
The Cost Of Obama's "Free" Community College Vision To Taxpayers? $60 Billion http://t.co/03VJO8OFiy

— zerohedge (@zerohedge) January 9, 2015
Still, the administration's proposal would help some 63 percent of those students who don't qualify for a Pell grant, said David Bergeron, the vice president at the Center for American Progress, and that is crucial for many Americans.
"Eliminating this barrier will ensure that more students go to college," Bergeron told The Times. "This sends a very simple message to everyone who graduates from high school. They can go to college for free."
You can share this story on social media: