Paypal co-founder becomes first multi-million-dollar marijuana investor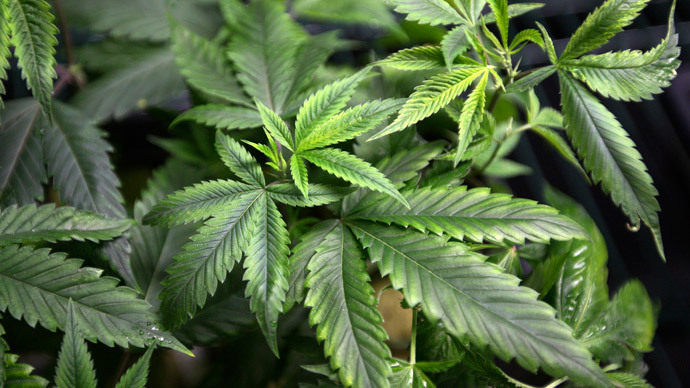 Paypal co-founder Peter Thiel is investing millions of dollars in a Seattle-based company that owns a popular marijuana venture. Under America's federal laws, however, marijuana is still considered illegal throughout most of the country.
The Founders Fund, Peter Thiel's venture capital firm, confirmed it is taking a minority stake in Privateer Holdings – a company that invests in a Canadian medical marijuana growing operation – and Leafly.com, a Yelp-type review website for marijuana dispensaries. Privateer was looking for a $75 million funding round, but Thiel's firm has not disclosed how much they've contributed beyond "multi-millions" of dollars.
Investing in the cannabis business is still considered controversial, though public opinion on the matter has been turning in favor of legalization advocates. Recreational pot use is legal in four states and the District of Columbia, and has been approved for medical use in 24 states. Still, Founders Fund said it is not an unusual move for them.
READ MORE:Neighboring states challenge Colorado's legal weed law
The investment "is just a slightly more extreme version of something we've shown in our other investments that we're comfortable with," Founders Fund partner Geoff Lewis told the Guardian. "We're fine with investing in businesses with regulatory ambiguity, because we believe that regulation follows public sentiment."
Founders Fund has also invested in companies like Facebook, Airbnb, and SpaceX.
"Founders Fund is known for making some of the most lucrative and radically transformational investments of the past decade," said Privateer Holdings CEO Brendan Kennedy, according to a company statement. "With this investment they are signaling that they, like us, believe that the end of prohibition and the social harms it causes is inevitable."
Privateer Holdings was the first private equity firm to make an investment in the cannabis industry when it acquired Leafly in 2011. It is the only American company to operate a federally licensed commercial cannabis cultivation operation at its Tilray facility in Nanaimo, British Columbia.
While marijuana is seen as a potential billion-dollar industry, US law still requires investors to tread carefully. This case, with the US-based Founders Fund investing into a company that owns a Canadian operation, is no exception.
READ MORE:DEA 'interested' in Americans' investments in Canada's medical pot business
The US Drug Enforcement Agency is reportedly scrutinizing American businesses investing in marijuana brands for possible violations like money laundering and drug trafficking. Selling and possessing marijuana is still illegal under federal laws and considered a Schedule 1 drug, but Canada passed laws in April 2014 making it legal for any licensed company to grow and ship medical marijuana. If operations in Canada, using the US banking system to transfer proceeds from investments into America, became profitable enough to send money back to American investors, those investors could be flagged by the government.
"That's two violation of US federal law. I don't see there is any way around it," Timothy White of Banker's Toolbox told Reuters. His company helps banks detect and report money laundering.
To date, there have been no prosecutions of investors in Canada. DEA spokesman Rusty Payne said the agency is "most interested in those types of activities," but it has "limited investigatory resources" to pursue investors and therefore tends to target big investors.
You can share this story on social media: