Neighboring states challenge Colorado's legal weed law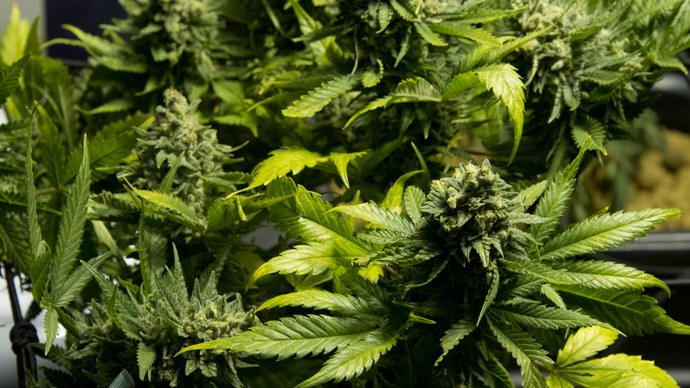 ​The states of Nebraska and Oklahoma are taking their neighbor Colorado to court over its first-in-the-nation marijuana rules which for nearly a year now have let adults enjoy recreational weed without legal reprimand.
On Thursday, attorneys for the two co-plaintiffs filed paperwork with the United States Supreme Court with hopes of getting the country's top justices to agree that the federal prohibition on marijuana trumps the Colorado law enacted in January.
According to lawyers for the two states at odds with legal pot, Colorado's pro-weed legislation, Amendment 64, has lent to marijuana making its way across borders and into Nebraska and Oklahoma where, such as most of the United States, the plant is considered a Schedule 1 narcotic and illegal to buy or sell. As a result, the plaintiffs allege, the border states have become strained by an increase in marijuana cases, the likes of which has hurt law enforcement efforts and hinder court operations.
"This contraband has been heavily trafficked into our state," Nebraska Attorney General Jon Bruning said at a news conference in Lincoln, the capital city. "While Colorado reaps millions from the sale of pot, Nebraska taxpayers have to bear the cost."
"Amendment 64 and its resultant statutes and regulations are devoid of safeguards to ensure marijuana cultivated and sold in Colorado is not trafficked to other states," the lawsuit reads in part. "Marijuana flows from this gap into neighboring states, undermining plaintiffs states' own marijuana bans, draining their treasuries and placing stress on their criminal justice systems."
Scott Pruitt, the attorney general of Oklahoma, added Thursday that, "As the state's chief legal officer, the attorney general's office is taking this step to protect the health and safety of Oklahomans."
According to the Associated Press, state lawmakers in Colorado are prepared to fight back. Attorney General John Suthers told AP that the lawsuit was without merit and that "it appears the plaintiffs' primary grievance stems from non-enforcement of federal laws regarding marijuana, as opposed to choices made by the voters of Colorado."
Colorado became the first state in the US earlier this year to allow adults to buy weed from licensed retailers, and Washington state began a similar program in July.
Bob Ferguson, Washington's attorney general, told Reuters that he was disappointed to hear about the lawsuit but promised to "vigorously oppose any effort by other states to interfere with the will of Washington voters."
Meanwhile, voters in both Alaska and the District of Columbia decided during last month's mid-term election to approve measures that decriminalize marijuana possession and allow adults to harvest plants. In DC, however, final passage of the law rests in the hands of congressional lawmakers, who have final say when it comes to local rules adopted in the nation's capital.
Colorado has 60 days to response to the suit files by its neighbors. According to the AP, however, the Supreme Court may elect to not accept the case altogether.
You can share this story on social media: