​4k drone video reveals Apple's huge 'spaceship' HQ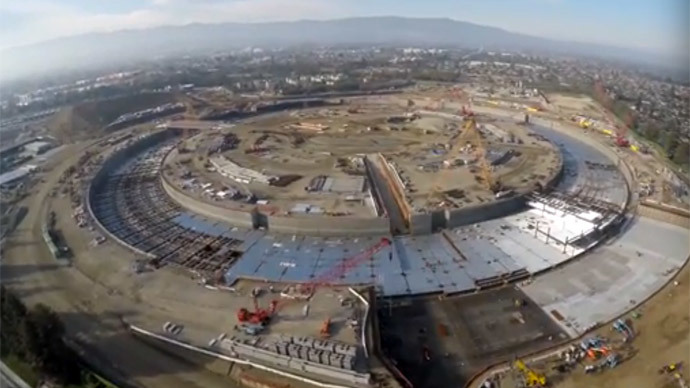 Footage shot by a YouTube user flying a drone over Cupertino, Califronia captures the massive scale of Apple's futuristic new headquarters.
The drone footage, shot using flying a Tarot 680Pro Hex with a GoPro Hero 4 Black, showcases construction on the building, which began in the autumn of last year. The doughnut-shaped 4-story structure, described by Stefan Behling, one of the architects who worked on the building, as "one of the most environmentally sustainable projects on this scale anywhere in the world" will be powered by renewable energy from fuel cells and rooftop photovoltaic arrays. The spaceship-looking project was helmed by acclaimed architect Norman Foster.
The behemoth, dubbed Apple Campus 2, will serve as the workplace for 13,000 employees. Work on the building is expected to be completed sometime in 2016.
Apple has had a presence in Cupertino since its inception in 1976. Apple founder and visionary, Steve Jobs pushed for the project, which reportedly costs some $5 billion, before his death in 2011.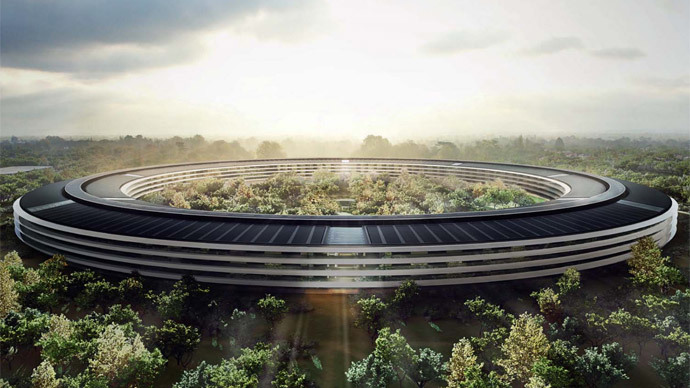 You can share this story on social media: