Incredible drone footage: Watch whale sharks feasting on plankton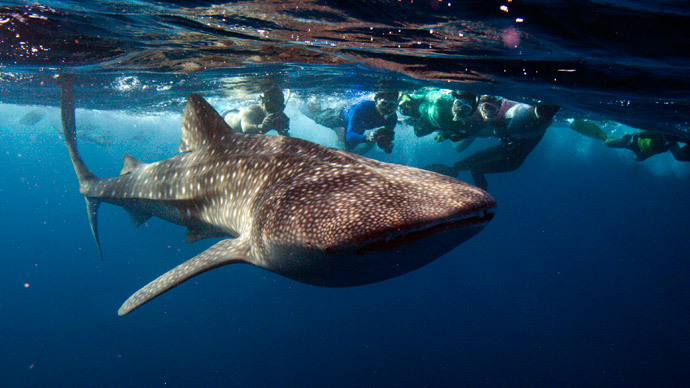 Ever wanted to see a whole school of sharks eating to their hearts' content? This incredible drone footage captures the magical annual moment from previously unseen angles.
It was plankton and tuna dining season this summer at Mexico's Isla Mujeres as a drone filmed half a dozen hungry whale sharks feed on their seasonal dish.
The sharks were accompanied by a couple of manta rays, one of the biggest fish in the ocean, whose triangular fins can be up to 7 meters wide.
Watching the whale shark, the largest shark species, and mantas feed is quite a sight, and each year thousands flock to the Mexican coast to either observe the ritual or take a dip together with the hasteless giants.
Despite its beauty, the whale shark is hunted for many benefits – oil, fins and meat – and thus often ends up on someone's dinner table. Campaigns are under way to protect the 60 million-year-old creature.
You can share this story on social media: