Former US senator to lead new cannabis company, 'Kush'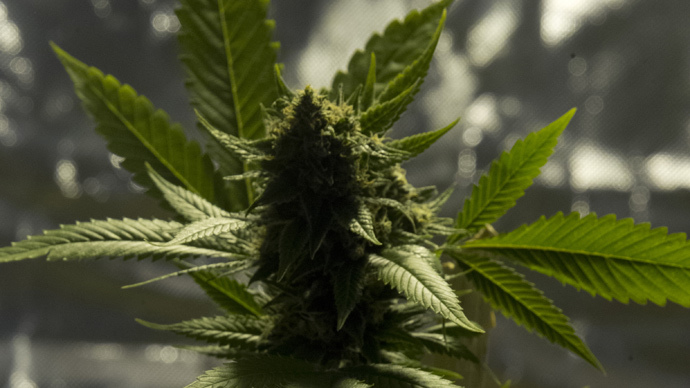 Former US Senator Mike Gravel has agreed to become the chief executive of a Nevada company that develops and markets cannabis products to states that have legalized both medical and recreational marijuana.
Gravel, who represented Alaska from 1969 to 1981, will head KUSH, a subsidiary of Cannabis Sativa Inc, where Gravel previously sat on the board of directors for nine months, according to the company.
"We need to decriminalize drugs and treat them as a health problem," Gravel, 84, told Reuters. "You should go see a doctor on the subject, not a sheriff, a police officer or a warden."
Former New Mexico Governor and Libertarian Party presidential nominee Gary Johnson is the chief executive of Cannabis Sativa.
Gravel's appointment comes after both Alaska and Oregon voters chose in November to join Colorado and Washington State as the only US states to legalize regulation and taxation of recreational marijuana sales to adults age 21 and over. The District of Columbia passed a more stringent weed legalization measure in November, yet the law faces obstacles in Congress, as RT has reported.
Twenty-three states and the District of Columbia, the nation's capital, have laws permitting medical marijuana usage at the recommendation of a doctor.
As more and more states are now considering efforts to legalize marijuana, the federal government, as of now, still considers pot to be an illegal, Schedule 1 drug on par with the likes of heroin.
In a recent poll conducted by the Third Way think-tank, 67 percent of voters said they want Congress to pass a law that carves out a "safe haven" for states that legalize recreational pot use. Under such a law, "legal" states would be protected from federal legislation.
Gravel, who now lives in California, said KUSH will look to form partnerships with other companies to manufacture and sell its cannabis products, including a throat lozenge known as "Kubby," in states that have legalized marijuana.
Gravel was a Democratic senator who aggressively opposed the Vietnam War. In 1971, he controversially entered contents of the Pentagon Papers into the public record during a time when there was still an injunction against revealing the leaked documents in the press. In 2008, he ran for the Democratic Party's presidential nomination
You can share this story on social media: