DC to move forward with marijuana legalization despite congressional ban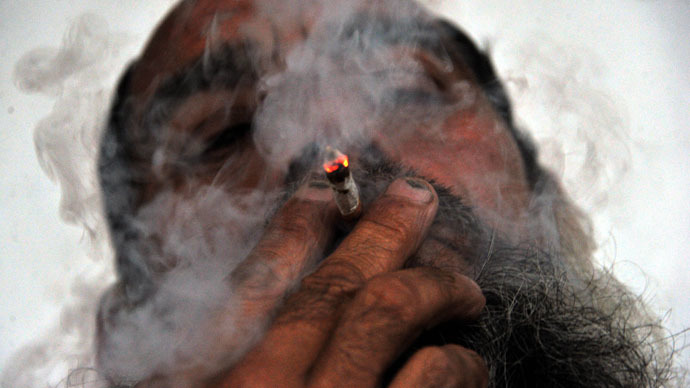 District of Columbia officials have indicated they will move forward with marijuana legalization, approved by city voters in November, despite a spending bill passed last week by Congress in which the legislative branch appeared to block the effort.
DC leaders and supportive Democrats in Congress have said the major $1.1 trillion spending bill finally approved by Congress on Saturday contains a loophole that will allow the city's efforts at legalizing possession of small amounts of marijuana to continue, but it bars any future attempts at creating a regulatory sales structure in the city.
The part of the spending bill that targeted marijuana legalization in DC stated that funding cannot be used to "enact" - not to "enact or carry out" - laws regarding reduction of drug-possession penalties in the District.
Observers and DC leaders have claimed that Initiative 71 - the ballot measure that 70 percent of District of Columbia voters approved last month that legalized possession of small amounts of recreational marijuana for personal use while still outlawing retail sales - was "enacted" on Nov. 4, the day it was passed.
Therefore, the city is now "carrying out" the law, an aspect of the process intentionally left out of the federal spending bill's language as to allow the city to move forward.
"People who were part of the negotiations over the federal spending bill and this amendment in particular say the language was modified several times to reach a compromise," said Bill Piper, director of national affairs for the Drug Policy Alliance.
"The marijuana compromise that Republicans and Democrats reached is that D.C's decriminalization law and Initiative 71 can move forward, but D.C. cannot enact further changes, such as taxing and regulating marijuana to eliminate the illicit market."
DC Council Chairman Phil Mendelson told The Washington Post he intends to disregard the congressional provision and will follow through with the normal federal-oversight process the city is required to go through in the case of a voter-passed referendum. Mendelson and the city council, in January, will send legislation outlining implementation of Initiative 71 to Congress for a 30-day review, putting pressure on House Republicans to fight back or allow it to stand.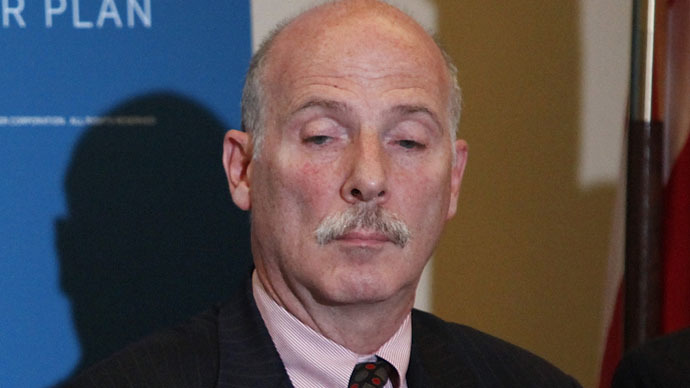 "I don't feel that I have any choice," Mendelson said. "The voters have spoken."
Laws passed by the District of Columbia are subject to congressional approval under the Home Rule Act of 1973, which allows for a local government in the city but demands any legislation passed locally be reviewed by the US House.
Congress - which holds no voting representation for the 650,000 or so District residents - can also bust DC laws through budgeting requirements, as it is doing with marijuana legalization. Congress can also overrule how the city uses its own $4 billion-plus in locally-raised tax revenue.
Yet, according to federal budget rules, the city has to implement Initiative 71 without spending any city tax money. The city's attorneys are currently working through how the city could legally pay for implementation, whether through emergency reserve funds or donations.
According to The Post, District attorneys said on Friday that their review of the federal budget bill was ongoing and that will continue to assess "opportunities to implement the will of the people reflected in Initiative 71."
"There are ways," Walter Smith, executive director of the D.C. Appleseed Center for Law and Justice, told The Post. "I don't think the council or Phil Mendelson really want to look like they are sticking the finger in the eye of Congress, but this isn't that at all. It's just saying that under the Home Rule Act, we have other options."
Part of the city's gambit involves pressuring the Republican-led House, which along with a conservative-majority Senate will likely attempt to thwart President Barack Obama's executive actions on immigration policy, among other issues, during the new session of Congress that will begin in January.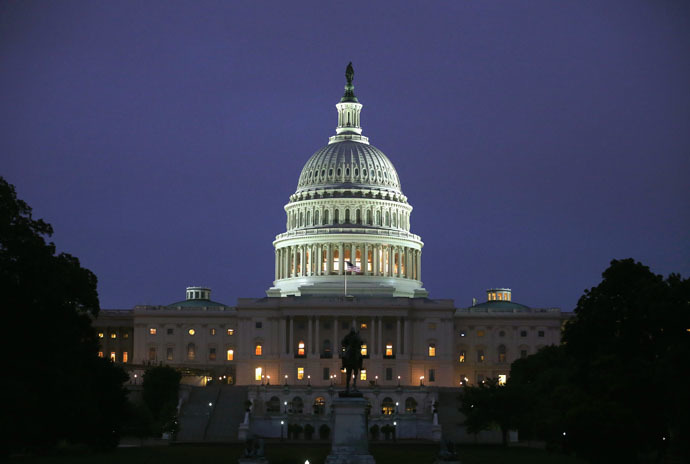 Plus, it is to be determined whether congressional Republicans want to go public with a fight over marijuana legalization, an issue gaining much traction nationwide, while again highlighting the District's lack of congressional representation.
"Should we accept that it was already struck down, or should we make them work for it?" Eleanor Holmes Norton, DC's non-voting representative in the US House, said of conservative Republicans that have worked to block the District's legalization effort.
"The question is, what should the District's posture now be . . . and it's absolutely continue the fight," she told The Post. "Adopt your own interpretation of what the [budget] language means and put the burden on them [the Republican majority] to strike it down. Do not acquiesce."
US Rep. Andy Harris, a Maryland Republican who has led House efforts to block DC's marijuana decriminalization and legalization moves, said the city should beware.
"The intent of Congress is clear - and has strong bipartisan support," Harris said of 57 House Democrats who voted with Republicans to pass the spending bill last week.
As noted by the Washington City Paper, Harris has become the target of a tumblr encouraging DC businesses to ban Harris and his staff members for the congressman's anti-DC efforts.
You can share this story on social media: