White Milwaukee former cop won't be charged in death of mentally ill black man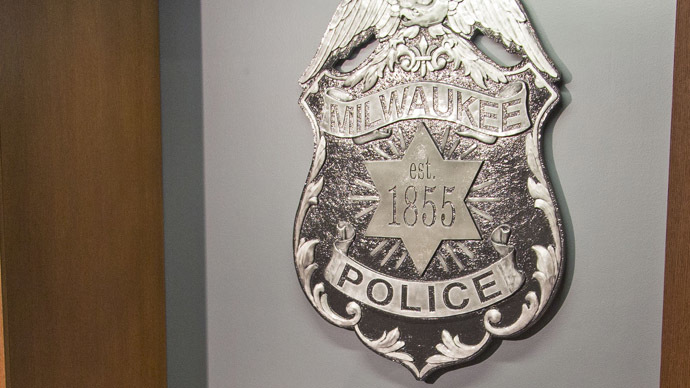 The former Milwaukee, Wisconsin police officer who shot and killed a mentally ill black homeless man in April will not be charged in the shooting because the use of force was justified, the district attorney announced Monday.
On April 30, then-Officer Christopher Manney, who is white, was responding to a call for a welfare check on a man sleeping on a sidewalk in a Milwaukee park. Dontre Hamilton resisted when the officer tried to frisk him, Manney said. The two exchanged punches before Hamilton grabbed Manney's baton and struck him with it. The policeman then opened fire, shooting the homeless man 14 times, police said.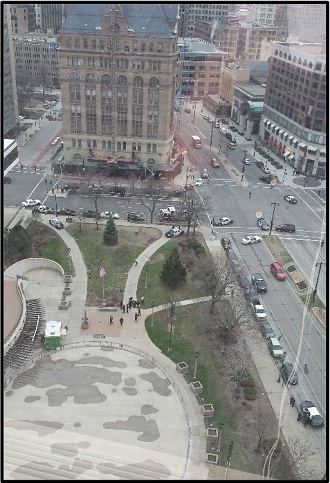 "This was a tragic incident for the Hamilton family and for the community. But, based on all the evidence and analysis presented in this report, I come to the conclusion that Officer Manney's use of force in this incident was justified self-defense and that defense cannot be reasonably overcome to establish a basis to charge Officer Manney with a crime," District Attorney John Chisholm wrote at the end of his 25-page report on the incident.
Manney told investigators that Hamilton had trapped the officer's hands between Hamilton's arms and body. He then twisted away from Manney, facing him with his right hand balled in a fist.
"Officer Manney states that he tried to disengage and told Hamilton it was not worth it. At that point, Hamilton lunged at him and tried to strike him with a fist. Officer Manney blocked the punch and struck Hamilton with an open palm to the chin. This had no immediate effect on Hamilton," Chisholm noted. "Hamilton then grabbed Manney in the shoulder area, pulled him towards him and struck him (Manney) in the right head area."
"Manney felt he was losing control and decided to escalate to his intermediate weapon, a wooden baton. Manney indicates that he chose the baton and not his OC spray because the OC spray was located on the right side of his belt and he was using his right arm to protect himself from strikes. While doing so he was issuing commands to Hamilton to stop resisting," the report continued.
Once the homeless man grabbed Manney's baton and advanced on the officer, the policeman told investigators "he feared Hamilton would attack him with the baton and that he 'would be dead' as a result."
"Manney fired his weapon but it did not seem to have any effect on Hamilton, so he continued to fire while walking backwards from Hamilton. Hamilton fell forward and Manney continued to fire because he perceived Hamilton still to be a threat. He stopped firing when Hamilton was completely on the ground," the report said, citing the officer's statement.
There was no video footage of the incident, but several witnesses told police they saw Hamilton holding Manney's baton "in an aggressive posture" after the scuffle and before Manney shot him; one reported that the 31-year-old hit the officer with the baton, according to Chisholm's report.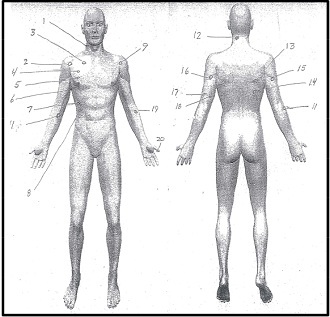 However, some bystanders thought that the officer was excessive in the number of times he shot the victim.
A woman who works in a nearby office building reported hearing four gunshots, looked out the window, saw Hamilton on the ground and "observed the officer lunge forward and fire [two] more shots." She said she screamed, "Why is he shooting him, he is on the ground."
Investigators interviewed 12 eyewitnesses who saw the majority of the confrontation ‒ including seeing Hamilton with the police baton, heard Manney give verbal commands or the officer shooting the victim. Another nine observers saw the last few gunshots fired once Hamilton was already on the ground, and 16 who saw at least some part of the incident, including five responding police officers.
Hamilton's family said the 31-year-old relative suffered from schizophrenia and had recently stopped taking his medication.
Police Chief Edward Flynn fired Manney in October. He said at the time that Manney correctly identified Hamilton as mentally ill, but ignored his training and department policy and treated him as a criminal by frisking him, according to the Associated Press. Manney has appealed his firing and applied for disability, saying the shootings in Milwaukee and Ferguson have cost him sleep and made it difficult for him to think clearly. He also has said he suffers from post-traumatic stress disorder.
There have been a chain of peaceful protests in Milwaukee following the killing Hamilton's family has used the demonstration to try to raise awareness about mental illness, the AP reported. After the deaths of Michael Brown in Ferguson, Missouri and Eric Garner in New York City over the summer, others have said Hamilton's death underlined race concerns, chanting, "People of color are people, too," and carrying signs that read, "Black lives matter" at subsequent protests. At least 73 adults and one minor were taken into custody Friday by Milwaukee police for blocking Interstate Highway 43 during rush hour.
Milwaukee police announced in December they would accelerate training that equips officers for dealing with crises, including encounters with the mentally ill. Only about 20 percent of the force's roughly 1,800 officers have had the training.
You can share this story on social media: