Controversial Arizona sheriff to challenge Obama immigration order in court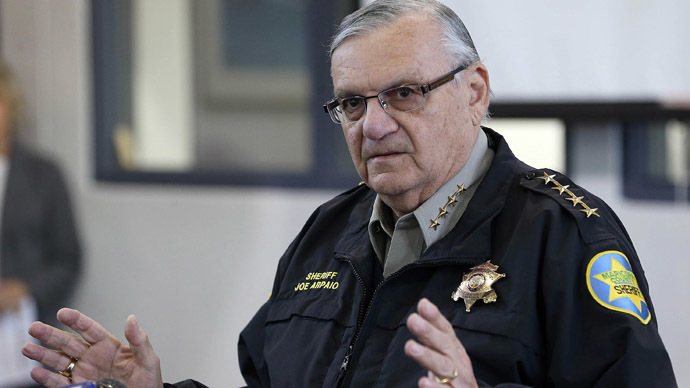 President Barack Obama's executive order on immigration, aimed at sparing nearly 5 million people from deportation, has prompted hard-line Arizona county sheriff Joe Arpaio to challenge the measure in court Monday.
The sheriff of Maricopa County has been breathing fire about Obama's plan to grant legal status to about a half of the illegal immigrants currently living in the US. Arpaio is known for his crackdown on illegal immigration in Arizona, one of the states most heavily crammed by the influx of undocumented people from across the border with Mexico.
In his formal complaint, the sheriff warned that Obama's "unconstitutional act" would have a "serious detrimental impact" on his duties and responsibilities. "For instance, among the many negative effects of this executive order, will be the increased release of criminal aliens back onto streets of Maricopa County, Arizona, and the rest of the nation," he wrote last month.

On Monday, in the first courtroom battle over the controversial initiative, Arpaio's lawyer Larry Klayman will try to convince a judge, nominated by Obama, that the immigration system isn't really "broken,"

Klayman and Arpaio argue that the president violated the Constitution by doing an end-run around Congress, and that his actions were not authorized by Congress.

"President Obama and others recite that the immigration system of the United States is broken," Klayman wrote in a court filing. "It is unmistakable that the only thing that is broken about the nation's immigration laws is that the defendants are determined to break those laws."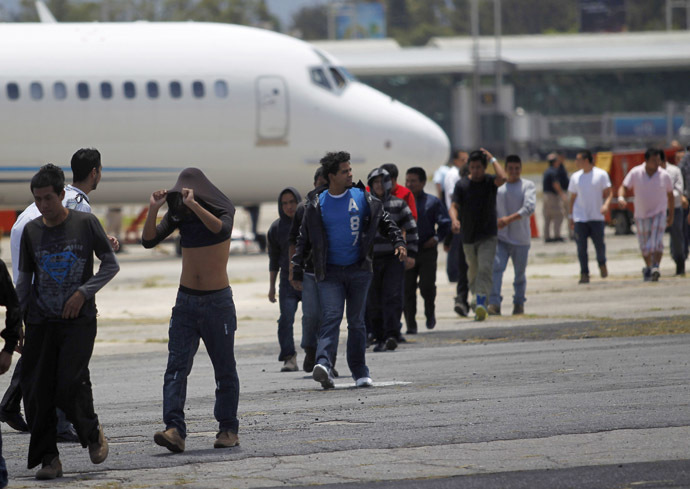 In his lawsuit, Arpaio alleges that Obama's immigration policy will enable more people to enter the country illegally and commit crimes. Among the evidence in the case is a set of Arpaio press releases and letters to Homeland Security officials that say that over 35 percent of immigrants living in Maricopa County illegally who wound up in Arpaio's jails in 2014 were repeat offenders, signifying in the sheriff's view that DHS has done a poor job of deporting criminals, AP reported.
READ MORE: Pennsylvania judge rules Obama's immigration action unconstitutional
Under the immigration program, Homeland Security would prioritize the removal of immigrants who present threats to national security, public safety or border security. DHS officials could deport someone once it's determined that removing the person would serve a federal interest.

"This theory is speculative and unsubstantiated," the Justice Department argued in its own court filing, saying that Obama's policy placed greater emphasis on removing criminal aliens and recent border crossers.

It's not the first time Klayman has taken Obama to court. In October, the conservative petitioned the Homeland Security Department to start deportation proceedings against Obama, alleging that he had falsely claimed US citizenship.
In 2013, he sued the Obama administration over the NSA's collection of phone data. He is also representing families of members of Navy SEAL Team 6, who killed Osama bin Laden. Klayman argues the Obama administration put them at risk by disclosing their identities. In the past Klayman brought legal action against Iranian President Mahmoud Ahmadinejad and Facebook CEO Mark Zuckerberg. He is the author of two books, one of them entitled "Whores: Why and How I Came to Fight the Establishment."

Last week, a Pennsylvania federal court judge ruled in a deportation case that Obama had exceeded his powers when he announced his order on immigration policy. The judge's ruling was made in an unrelated criminal case, and has no consequences for the president's action, however.
You can share this story on social media: