Pennsylvania judge rules Obama's immigration action unconstitutional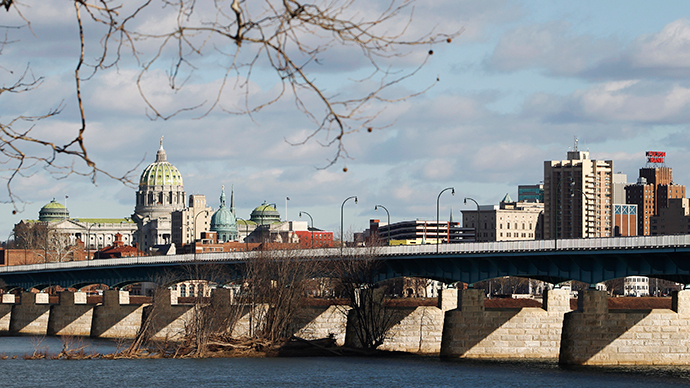 A Pennsylvania federal court judge ruled in a deportation case that President Barack Obama exceeded his executive powers when he announced his executive order on immigration policy.
The judge's ruling was made in an unrelated criminal case, however, and has no consequences for the president's action. It is unclear how much weight the ruling will hold moving forward.
"The Court holds that the Executive Action is unconstitutional because it violates the separation of powers and the Take Care Clause of the Constitution," wrote US District Judge Arthur J. Schwab, who was appointed by George W. Bush.
Specifically, the case involved concerned Elionardo Juarez-Escobar from Honduras, who was arrested by US border patrol agents in October 2005 and sent home in December under expedited removals. He returned to the US at a later date and worked for several years in Pittsburgh before he was stopped in 2014 by police officer for suspicion of drunk driving.
READ MORE:Republicans plan tough border security bill in 2015
In the midst of being arrested and charged, his undocumented status came to light and he was scheduled for deportation. While his defense was arguing against deportation, President Obama made his announcement about immigration reform.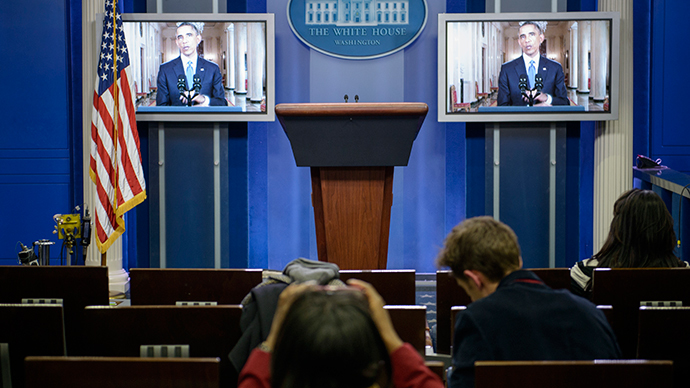 Schwab then invited the government and defense counsel to submit amicus briefs so he could determine whether Obama executive action would have any influence on a case which was about unequal and arbitrary immigration enforcement in the US.
READ MORE:17 states sue Obama administration claiming immigration action is illegal
Schwab determined that when Obama announced three-year work permits for up to 5 million people and would defer deportation for those who have children who are US citizens or permanent residents, it was illegal because it permitted "substantive rights" for "broad categories" of individuals.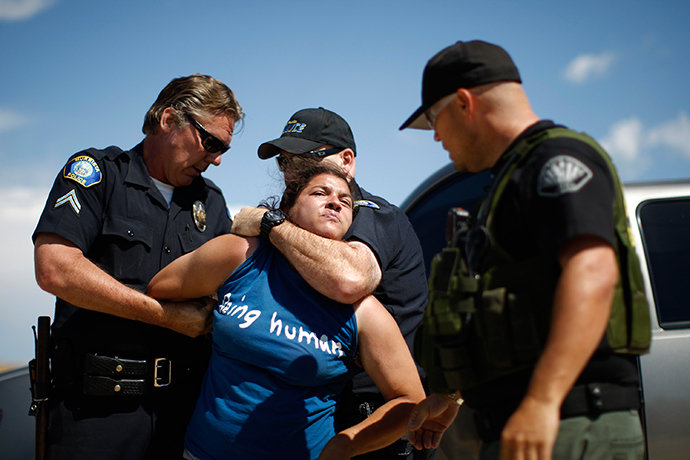 The judge also quoted a past statement by Obama in the ruling.
"President Obama has stated," Schwab wrote, "that he is constrained from issuing an Executive Action/Order on immigration because such action would exceed his executive powers... While President Obama's historic statements are not dispositive of the constitutionality of his Executive Action on immigration, they cause this Court pause."
Schwab wrote: "Congress's lawmaking power is not subject to Presidential supervision or control. ... Perceived or actual Congressional inaction does not endow legislative power with the Executive."
READ MORE: Obama extends deportation reprieve to 5 million undocumented immigrants
The White House didn't immediately comment on the decision, but Reuters reported that the government believes there was no reason for Schwab to tackle the issue.
Meanwhile, the Huffington Post highlighted Schwab's controversial past, noting he has "a highly unusual history of being removed from cases due to temperament and charges of bias." He has been pulled off of two cases since 2008, and has recused himself from 17 others in 2011 because of bias allegations.