17 states sue Obama administration claiming immigration action is illegal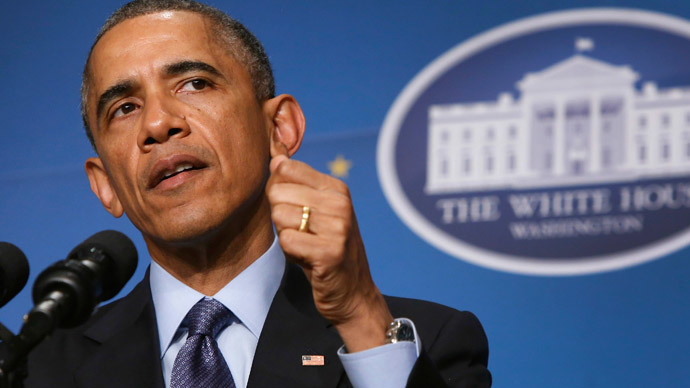 Texas is leading a coalition of 17 states in suing President Obama over his plan for immigration reform. The lawsuit argues that his executive action violated the United States Constitution.
Filed in a Texas federal court, the suit claims the Obama administration violated constitutional limits on presidential powers when President Obama ordered the protection from deportation and the right to work for up to 5 million undocumented parents of US citizens, so long as they come forward and pay taxes.
17 states sue Obama on immigration order. Unconstitutional and an unfunded mandate to boot. http://t.co/cDv4kCflHj

— Edmund Moy (@EdmundCMoy) December 3, 2014
The lawsuit, spearheaded by Texas Governor-elect Greg Abbott, a Republican, looks to have the order declared illegal but seeks no monetary damages.
"The President is abdicating his responsibility to faithfully enforce laws that were duly enacted by Congress, and attempting to rewrite immigration laws, which he has no authority to do," Abbott told Reuters.
READ MORE:Virginia man protests Obama's immigration reform with Nazi flag
In the lawsuit, which raises three objections, Abbott cites Article 2, Section 3 of the Constitution, which states the president "shall take care that the laws be faithfully executed." Abbott said the lawsuit asks the court to require Obama to go through Congress before enforcing laws, "rather than making them up himself."
17 States Sue Obama Over "Unconstitutional" Executive Action On Immigration http://t.co/I7jsshhN2G

— zerohedge (@zerohedge) December 4, 2014
The lawsuit also argues the federal government violated rule-making procedures and the order will "exacerbate the humanitarian crisis along the southern border which will affect increased state investment in law enforcement, health care and education."
READ MORE: Obama extends deportation reprieve to 5 million undocumented immigrants
Joining Abbott and the state of Texas in the 17 state coalition are other Republican strongholds, including Alabama, Georgia, Idaho, Mississippi and Utah.
North Carolina Gov. Pat McCrory, a Republican, told Reuters his state joined because "the president has exceeded the balance of power provisions clearly laid out in the U.S. Constitution."
READ MORE:All major TV networks snub Obama's immigration address
The White House has said the executive order falls within presidential powers, and has argued that the ultimate answer is for Congress to pass meaningful immigration reform.
This is the 31st time Abbott has sued the federal government since Obama came to the White House in 2009.
You can share this story on social media: