​Bitcoin pioneer jailed for 2 yrs over Silk Road ties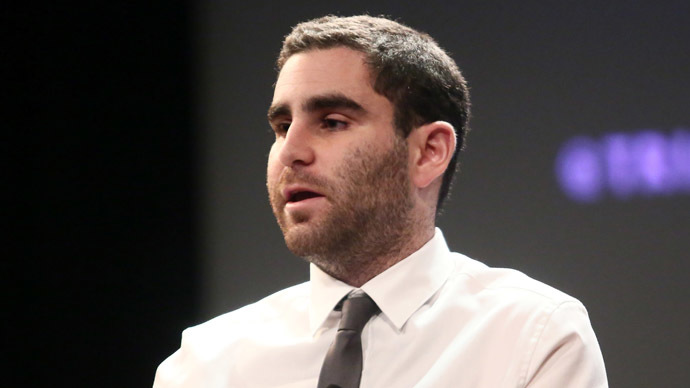 A former Bitcoin Foundation Inc. executive has been sentenced to two years in prison for facilitating anonymous cash-to-bitcoin swaps on the illicit online drug bazaar Silk Road.
25-year-old Bitcoin entrepreneur, Charlie Shrem, helmed BitInstant, a now defunct platform that allowed users to buy and sell the cryptocurrency online. Along with codefendant Robert Faiella, a virtual currency trader known as BTCKing, Shrem used the service to process nearly $1 million in bitcoins for Silk Road users.
In addition to the prison sentence handed down Friday, Shrem has been ordered to pay a fine of $950,000. Faiella will be sentenced in January.
Though not directly involved in the notorious gun-and-drug trading emporium that has been shut down twice by the FBI, Shrem pleaded guilty to aiding and abetting the unlicensed money transmitting business in September.
Prosecutors underscored the seriousness of the crime, claiming that Shrem was well aware that his actions promoted "the evil business of trafficking in drugs." District Attorney Serrin Turner said that Shrem was "moving drug money, not in the traditional way – online, but moving it nevertheless."
The entrepreneur was first arrested in January at New York's JFK Airport after delivering a speech about bitcoins in Amsterdam.
"I screwed up," Shrem admitted to US District Judge Jed Rakoff.
Hailed as a visionary by his supporters, Shrem argued that he would be better off out of prison, educating others about Bitcoin, which he called his "baby."
"The bitcoin community, they're scared, and there is no money laundering going on anymore. They're terrified. I need to be out there. If your honor grants me that, I can be out there in the world, making sure that people don't do the same stupid things that I did," he said.
I've been sentenced to 2 years, to self surrender in 90 days. Considering I was facing 30 years, justice has been served. #Bitcoin

— Charlie Shrem (@CharlieShrem) December 19, 2014
Shrem's defense attorney, Marc Agnifilo, tried to blame his client's involvement in Silk Road on youth and inexperience. Shrem was just 22 at the time of the crime.
Judge Rakoff, however, didn't buy that Shrem was just "some kid making a onetime mistake." Rakoff said that Shrem "knowingly, willfully, to some extent excitedly and even passionately" violated the law. Shrem had faced up to six years in prison.
Shrem is to surrender to federal prison in March.