Muslim sues Ohio jail after being 'forced' to attend church services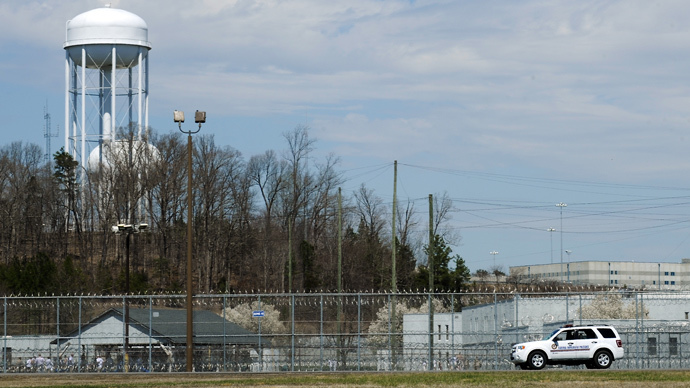 An American Muslim woman says her constitutional rights were violated after she was forced to attend Christian church services while in jail. She has filed a lawsuit and says she was threatened with solitary confinement if she did not attend.
Sakeena Majeed says that a correction officer, Regina Watts, made her and other inmates at the Cuyahoga County jail in Ohio attend church services on Friday afternoons, which were conducted by a Baptist minister.
The 24 year-old added that she was threatened with being sent to solitary confinement if she did not comply, while another correction officer made fun of her when she refused to attend the services.
"That should be offensive to anybody, no matter what your religion is," said her attorney, Matthew Besser, who filed the lawsuit, AP reported. "The government can't tell you what God to pray to or to pray at all."
READ MORE: Texas discriminates against Muslim prisoners, judge rules
The lawsuit states that Majeed suffered emotional distress and humiliation during her time behind bars. It says she is seeking unspecified damages and names as defendants Watts, Sheriff Frank Bova and Cuyahoga County.
"Forcing someone to attend a church service against his or her will is a clear violation of the constitutional right to freedom of religion, a right that is not lost when someone is incarcerated," her lawyer added. "Majeed primarily wants to bring the jail's practice to light and to prevent what she experienced from happening to others," he said.
March 6, 2013
In a phone interview with Cleveland.com, Bova said that the jail offers a service for Muslims and for all other major religions.
"We accommodate every faith up there, and no one is forced to go to any service," and that attendance is "voluntary," Sheriff Bova added.
Majeed was serving a 60-day sentence for assaulting two police officers and resisting arrest in July 2013 after she had been stopped for jaywalking. She was released from prison in the summer, which she served in a trustee unit, which gave inmates a lot of freedom, except having to attend church services on Friday afternoons.
"She grew up in Kansas, and she's American as apple pie," Besser said. "She just has a different religion than most people."
You can share this story on social media: