Texas discriminates against Muslim prisoners, judge rules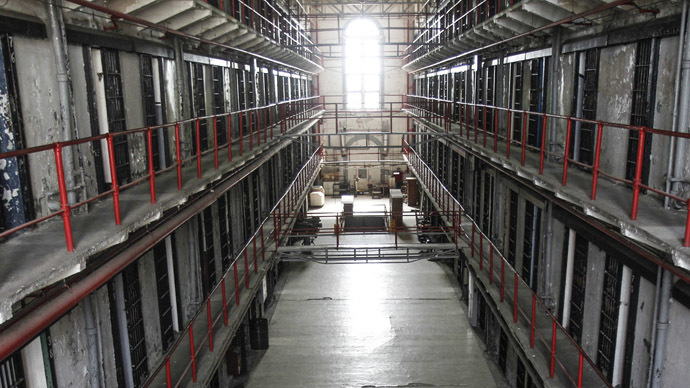 Texas can no longer discriminate against Muslims and Jehovah's Witnesses in its prisons, a judge reaffirmed in a ruling made public recently. The ruling forces the state to allow inmates to freely practice their religions in jail.
US District Judge Kenneth Hoyt ruled that Texas must accommodate Muslim inmates' religious needs, upholding a lawsuit filed in 1969 by inmate Bobby Brown against the state. The suit was settled in 1977, but revived in 2012 when the Texas Attorney General asked to be released from the settlement. Texas immediately enacted new rules regarding religion among the state's 151,000 inmates, the Houston Chronicle reports.
Those rules included Administrative Directive 7.30, which stated that "inmates may not gather in groups of more than four for religious services unless a [Texas Department of Criminal Justice] staff member or outside volunteer is available to provide 'direct supervision'," the ruling states, as well as the so-called Scott Plan, which is "TDCJ's policy of providing TDCJ staff to supervise only one hour of religious services per week for each faith group unless an outside volunteer is present to provide direct supervision."
Hoyt found that both of those provisions violated Muslim inmates' rights under the Religious Land Use and Institutionalized Persons Act and the First Amendment, and that they do not relate to a "legitimate penological interest."
The 1977 agreement prohibited the TDCJ from "discriminat[ing] against adherents to the Religion of Islam in the pursuit of their right to profess their religious beliefs and to exercise their religious practices," according to Hoyt's ruling. It also mandated that the state "shall treat adherents to the Religion of Islam equally and on the same basis as, and to permit Islamic religious practices under substantially the same conditions as, are afforded to and enjoyed by adherents to Catholic, Protestant and Jewish faiths incarcerated within the Texas Department of Justice."
Hoyt said that the state illegally favored Christian convicts because there were plenty of Christian volunteers and chaplains in the state to conduct prison services, but there are not enough Muslims in Texas, especially in the rural areas, for inmates of the Islamic faith to practice their religion freely. Muslim prisoners will now be able to have more than an hour of religious activities and to have services without a prison clergy or civilian religious supervisor present, according to the Chronicle.
Even before the state changed its prison policies in 2012, Muslims battled with prison officials. In 2000, a federal appeals panel upheld a Texas policy on inmate grooming, according to the Freedom Forum. In that case, Louis Ray Green, who goes by his Muslim name Habib A. K. Khidar, sued the state, saying Texas discriminated against Muslim inmates who wanted to wear beards for religious regions because the state policy required short hair and clean-shaven faces. The federal appeals panel disagreed, stating that there were legitimate penological reasons for the policy and that it affected all inmates, regardless of religious belief.
In 2013, Dallas County Sheriff Lupe Valdez came under fire for providing special meals for Muslim inmates during Ramadan, the Islamic month of fasting, The Blaze reports. The sheriff's department noted in a statement at the time, "We offer services in English and Spanish and have offered them in Chinese and sign language as requested. Ramadan is a time for spiritual purification achieved through fasting, self sacrifice and prayers."
Prison officials are expected to file an appeal, which would prevent it from having to make any changes, the Chronicle reports. There are currently five imams employed by the Texas prison system's 111 units, serving the system's 6,775 Muslim inmates.
You can share this story on social media: