US servicemen in first ground battle with ISIS – Kurdish media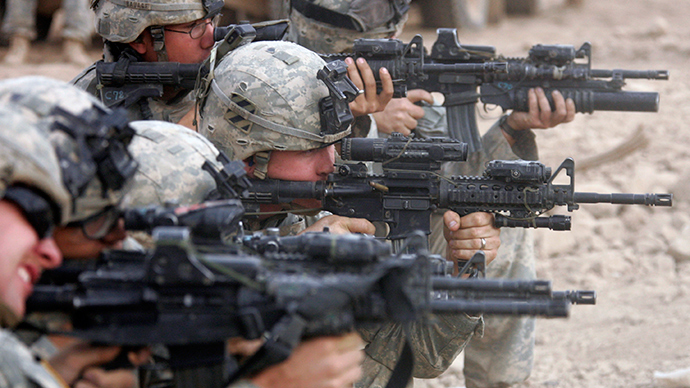 ​American forces were involved in their first ground battle with Islamic State fighters, according to Kurdish media outlet Shafaq News, near the Ain Al-Assad base in the Anbar province of Iraq early Sunday. The report could not be independently verified.
US forces allegedly came to the aid of tribal fighters and the Iraqi Army battling Islamic State (also known as ISIS or ISIL) militants in the Al-Dolab area, 10 km (6.2 miles) from the Ain Al-Assad base, which is about 90 km (56 miles) west of Anbar's capital, Ramadi.
"US forces intervened because … ISIS started to come near the base, which they are stationed in so out of self-defense, they responded," said Sheikh Mahmud Nimrawi, a tribal leader in the area, according to Shafaq.
The base hosts about 100 US military advisers, the report claimed.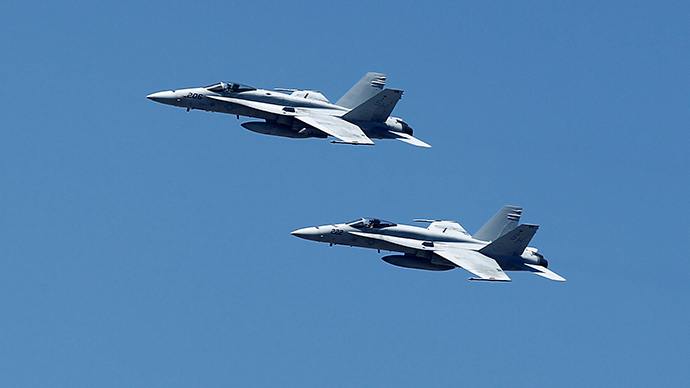 An Iraqi Army field commander in Anbar said that "the US force equipped with light and medium weapons, supported by fighter force model F-18" was able to hit Islamic State targets, forcing them to retreat from Al-Dolab.
The clash with Islamic forces lasted for more than two hours, as American jets also hit several Islamic State fighters, according to Colonel Salam Nazim.
"We have made progress in Al-Dolab area, in which ISIS has withdrawn from to the villages beyond, after the battles which involved a private American force" that surprised Islamic State fighters, tribal leader Sheikh Mahmud Nimrawi said.
The American forces returned to Ain Al-Assad base after the mission, according to Nimrawi, who added that the "US promised to provide tribal fighters who are in that region exclusively with weapons."
The Pentagon has not released information on any American involvement in ground fighting with Islamic State.
Since announcing US-led-coalition airstrikes against Islamic State in August, US President Barack Obama has repeatedly stated that he would not commit troops to another ground war in Iraq. Yet the Pentagon's top brass have since said that the option remains on the table.
US Secretary of State John Kerry told Congress last week that President Obama "has been crystal clear" about his preference to rely on local forces to defeat the Islamic State. But Kerry told the Senate Foreign Relations Committee that any congressional authorization of military force against Islamic State militants should not ban the use of American ground forces, or place a "geographic limitation" on the effort.
"[W]e certainly believe this is the soundest policy, and while the president has been clear he's open to clarifications on the use of US combat troops to be outlined in an AUMF, that does not mean we should preemptively bind the hands of the commander in chief – or our commanders in the field – in responding to scenarios and contingencies that are impossible to foresee," Kerry said.
Meanwhile, Iraqi Kurdish forces began Wednesday an operation to retake Sinjar, in northwestern Iraq, after US-led coalition airstrikes targeted Islamic State positions overnight, Kurdish security officials said, according to Reuters.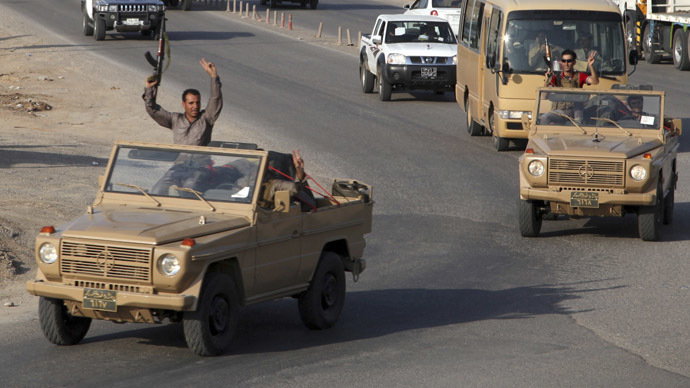 "At 8:00 this morning the ground offensive began to liberate Sinjar town," said one official in the region's Security Council, adding that coalition jets hit the area beforehand.
"There's evidence that a lot of IS fighters abandoned their weapons and fled the area."
Should the offensive prove successful, it could open a path to Sinjar mountain, where hundreds of Yazidis - an ethnic Kurdish minority - have been trapped by Islamic State since August.
Upon authorizing airstrikes in August, Obama said the action was necessary to protect American personnel and to offer humanitarian aid to the besieged Yazidis
Kurdish forces have regained much ground lost to Islamic State in northern Iraq since the summer, according to Reuters.
You can share this story on social media: