​Facebook tries to block 'biggest ever' set of warrants issued by NY prosecutor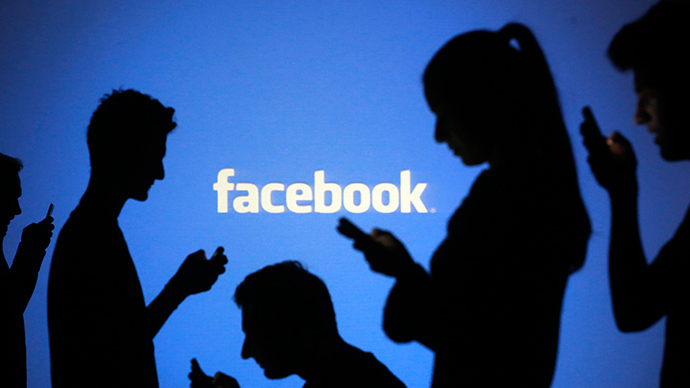 Lawyers for one of the largest global social networks are set to appear before a judge to appeal a New York court's order to comply with outstanding search warrants that demand the secret release of information on 381 users.
READ MORE: Facebook AI 'mediator' will analyze every upload…to warn against drunk selfies?
The company's legal team argues that the colossal set of warrants – which Facebook says is the largest it has received to date – violates users' Fourth Amendment rights which protect them against unlawful search and seizure.
The set of warrants was issued in July 2013. Over the last year, a series of court decisions have upheld the warrant's legitimacy.
"This appeal arises from the largest set of search warrants that Facebook has ever received and presents important questions concerning the lawful limits of searches and seizures in the digital age," Facebook wrote in an opening brief filed this summer.
The company criticized the set of warrants, obtained by Manhattan District Attorney Cyrus Vance Jr., as being too broad, alleging that the demanded material includes users' ages, "liked" political topics, and private chats and messages, according to Law360.com, a US-based legal news service. Only 62 of the 381 individuals in question have actually been charged with crimes.
READ MORE: FBI performed three federal background checks per second on Black Friday
The set of warrants was issued in relation to a three-year disability fraud investigation. In September 2013, a NY judge blocked Facebook's first motion to halt the implementation of the set of warrants. The court ruled that "Facebook's challenge to the search warrant on this particular ground is unpersuasive and without merit."
Acting Justice Melissa C. Jackson argued that the state had adequately supplied indication that evidence of criminal activity would be found in the requested accounts. Facebook, however, was granted a stay pending appear, which was denied some months later, forcing the social media giant to comply with the demands.
Justice Jackson agreed with Vance's claim that the Fourth Amendment was not violated, as Facebook did not have privacy interest expressly stated in their terms of use, to which users must agree in order to use the site.
Sixty-two of those targeted by the set of warrants were indicted that winter. Facebook photos which showed the suspects acting in ways inconsistent with purported disabilities served as evidence against them. In addition to the warrant, Vance obtained a gag order forbidding Facebook from contacting those targeted to notify them that they were under surveillance.
The company criticized the warrant as "the digital equivalent of seizing everything in someone's home," according to court papers cited by Bloomberg News. "Except here, it is not a single home but an entire neighborhood of nearly 400 homes."