Facebook upgrades its overcomplicated privacy policy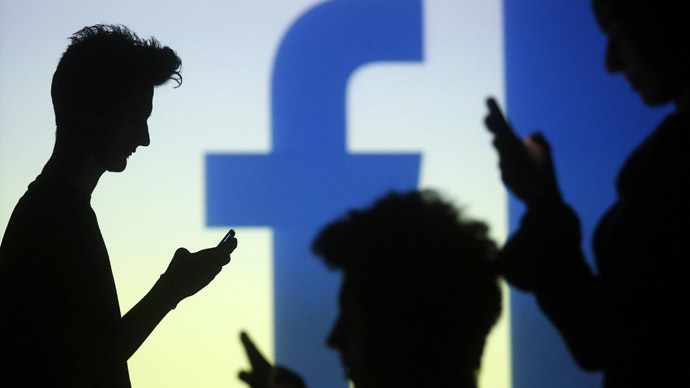 Facebook has once again attempted to simplify and update its privacy policy in the midst of widespread criticism that it's too long and complicated for its users. Its new illustrated policy is 70 percent shorter than the old.
A final draft of Facebook's privacy policy will come into effect shortly after November 20. Until then users are welcome to send their feedback, propose changes or ask questions.
Facebook has introduced its new "Privacy Basics", which it hopes will help its 1.35 billion users better understand how the privacy policy works.
"Privacy Basics offers interactive guides to answer the most commonly asked questions about how you can control your information on Facebook," Erin Egan, Facebook's chief privacy officer wrote.
The current privacy policy is more than 9,000 words, while the new one is just 2,700, the company stressed. It includes color-coded graphics and illustrations.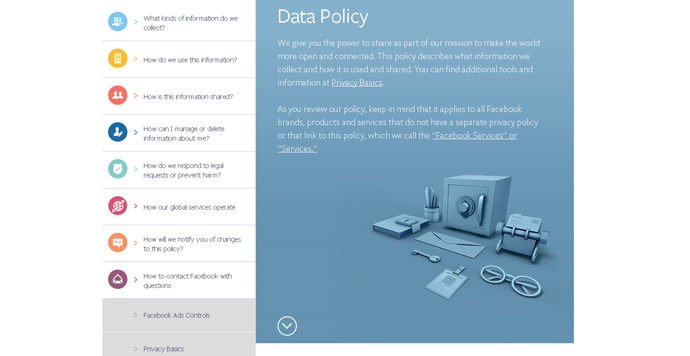 "Our updates reflect the new products we've been working on to improve your Facebook experience. They also more clearly explain how our services work," said Egan.
Key points in the new policy to note include the fact that it will keep hoarding information for advertising purposes – including the types of content you view, your location, and offline activities.
If previously advertisements were based on users specific location, now Facebook can absorb location information based on both your "current city", status and smartphone GPS utilizing both Bluetooth and WiFi.
"We collect information from or about the computers, phones, or other devices where you install or access our Services," it says, including "device locations, including specific geographic locations, such as through GPS, Bluetooth, or WiFi signals."
READ MORE: Facebook will now track your external websites' visits for better-targeted ads
In 2012, Facebook's adjusted privacy policy raised concerns over the sharing of private data with affiliated business without user consent. US privacy experts expressed concern over how Facebook shares this data with advertisers.
READ MORE: New Facebook policy raises alarms over sharing of user data
Additionally, Facebook collects information about activities when you're not surfing and gets information on other activities, such as Instagram and WhatsApp.
"We also collect content and information that other people provide when they use our services, including information about you, such as when they share a photo of you, send a message to you, or upload, sync or import your contact information," it states.
People need to opt out of targeted advertising, or the websites of companies they visit that aren't on Facebook can advertise to them when they are.
Facebook says: "We collect the content and other information you provide when you use our services, including when you sign up for an account, create or share, and message or communicate with others," adding, "such as the types of content you view or engage with or the frequency and duration of your activities."
You can share this story on social media: