Facebook will now track your external websites visit for better-targeted ads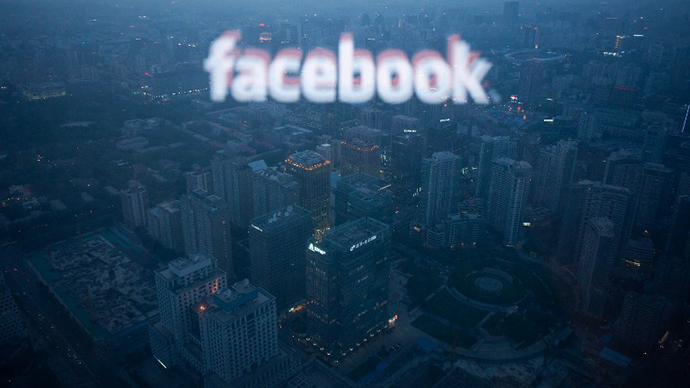 Facebook is to look into users' browsing habits and external websites visited, in addition to their current 'likes'. This will be the first time Facebook has used information from outside the network for targeted advertising.
Expressing an interest in a certain community, or liking a page about computer games or recipes will influence what type of targeted ads show up in your feed. But now the scoop will go well beyond the social network, digging into your cookies, data sent from websites and stored in a user's browser to help record their browsing activity.
The company announced the change early on Thursday, saying the move is aimed at targeting individual users more efficiently.

"If you live in the US, you'll be able to use ad preferences in the next few weeks, and we are working hard to expand globally in the coming months," Facebook stated in a blog post on Thursday.

However, the move has sparked concern among privacy advocates and will likely ignite further criticism about its respect – or lack thereof – of users' personal data.

"Facebook is continuing on a campaign to push the data envelope, raising troubling privacy and consumer-protection concerns," Jeffrey Chester, executive director of the Center for Digital Democracy, told The Wall Street Journal.

But Facebook portrayed the changes in a more positive light.

"This is a type of interest-based advertising, and many companies already do this," the company stated. Indeed, such firms as Google, Yahoo, and Microsoft have long used cookies to track users' activity across the net.
Facebook already has a great deal of access to its users' personal data. To dilute concerns of personal data abuse, the world's biggest social network will for the first time be giving people the ability to edit all 'interests' on their personal record.

"If you don't want us to use the websites and apps you use to show you more relevant ads, we won't. You can opt out of this type of ad targeting in your web browser using the industry-standard Digital Advertising Alliance opt out, and on your mobile devices using the controls that iOS and Android provide," Facebook stated.

Joseph Turow, a professor of communication at the University of Pennsylvania, told WSJ that although allowing users to see why they are being targeted is a positive step, Facebook's ever-changing privacy policy could quell awareness over the erosion of privacy protections.

Facebook "dribble[s] out what they do so that any kind of anger is dissipated," Turow said. "I think it is a strategy, to be honest."
You can share this story on social media: