Navy's shower vid scandal: Pioneering female submariners secretly filmed in bathroom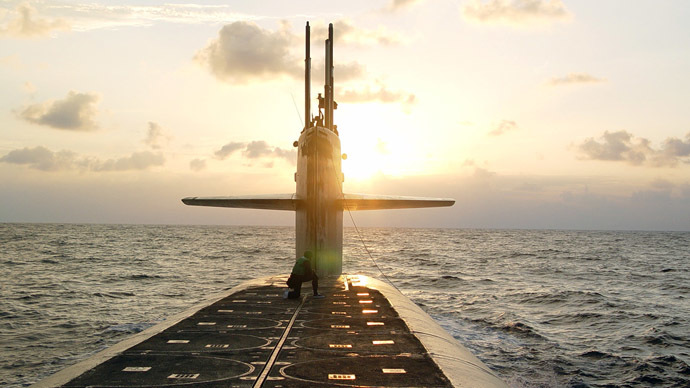 At least three US female Navy officers, among the first to serve on a submarine as part of integration reform, have for a year been secretly filmed in the shower, Navy officials admit. An investigation into alleged criminal activity has been launched.
The videos were allegedly made and distributed among senior Navy officers by a 24-year-old male second class petty officer, the Navy Times reported.

The women in the videos were serving on the Ohio-class ballistic missile submarine Wyoming, home-ported in Kings Bay Naval Submarine Base, Georgia.

An officer on another sub who received a copy of the videos reported about them to his superiors, according to a Navy Times source.

A report was initially filed after an officer on a different submarine received the videos, according to the retired supply officer.

"The Navy became aware of the alleged criminal activity in November 2014 and promptly began an investigation, which is ongoing," Lt. Leslie Hubbell, a spokeswoman for Submarine Group 10 in Kings Bay, said in a statement.

Integration of women officers into submarine service began in 2011 and Wyoming was among the first vessels to welcome female crewmembers.

Now the shower videos scandal has thrown a shadow over the Navy's next round of integration, which will see women be deployed for the first time to Virginia-class attack boats.

Some of the female officers might now change their minds, a retired supply officer from Wyoming submarine said.

"I just want women, who are all starry-eyed about this, to know what they're getting themselves into," she told Navy Times.

The US Navy now has women deployed on three Ohio-class ballistic-missile submarines and four guided-missile subs. The plan is for the female staff to account for 20 percent of the crew on seven of the 18 Ohio-class submarines by 2020.