It's a no-brainer: Texas 100 missing brains mystery solved
Published time: 3 Dec, 2014 20:12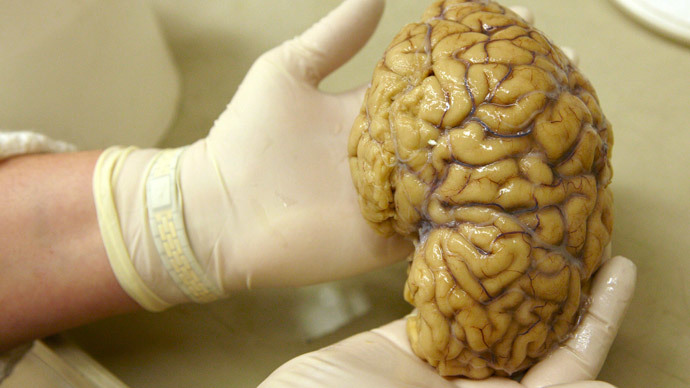 The University of Texas at Austin has been missing 100 brains stored in glass jars for scientific research since the 1990s, but now the mystery has been solved after they turned up just down the road - at the The University of Texas at San Antonio.
The story made headlines Wednesday after a book came out this week called "Malformed: Forgotten Brains of the Texas State Mental Hospital."
READ MORE: Losing their minds: 100 brains go 'missing' from University of Texas
But actually it all began in the 1990s when officials at the university noticed that about half of the 200 brains in storage had gone walk about.
The brains, which were kept in jars in formaldehyde, were from patients most of whom were from a nearby mental hospital and were used for research into diseases like Alzheimer's.
One of them belonged to Charles Whitman, a serial killer who gunned down 16 people in a sniper attack from the university clock tower in 1966.
Timothy Schallert, a professor of neuroscience at the university said that he thought the renewed media interest was what got the brains found again.
"I didn't think this would get this much interest in the media. But thanks to media reports, we now know what happened," Schallert told the Los Angeles Times.
The missing brains have been found at the University of Texas in San Antonio, not far away.
"They have the brains," Schallert said. "They read a media report of the missing brains and they called to say: 'We got those brains!"
He also expressed confidence that "the brains will be treated very well there."
The only remaining question is - how did they end up in San Antonio without anyone knowing?