Worm lives in British man's brain for 4 years
Published time: 21 Nov, 2014 16:24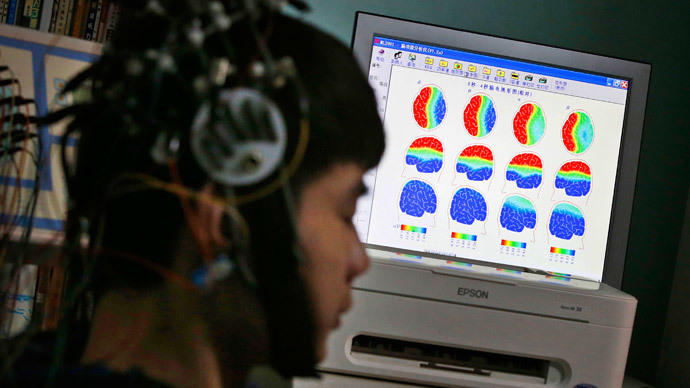 A British man has become the first person in the country to be diagnosed with a rare tapeworm in his brain. The worm was discovered after the 50-year-old man complained about headaches and strange smells.
The rare type of parasitic worm had burrowed its way from one side of the man's brain to the other, and had been there for four years. Doctors treating the man were puzzled by the ring-like patterns moving through the patient's brain.
A series of scans revealed the 1cm worm had been slowly tunneling through the man's brain. It was extracted during a biopsy at Addenbrooke's Hospital in Cambridge.
Experts identified the parasite as Spirometra erinaceieuropaei; an extremely rare tapeworm.
According to the health service tapeworms are parasites that can live in a person's intestine (bowel). They don't always cause symptoms and when they do they are often mistaken for another illness.
Parasitic worms are most common in developing countries and are rare in the UK.
Tapeworms can be caught be touching or consuming anything containing contaminated feces, or by eating raw contaminated pork, beef or fish, and can grow up to 9 meters in length.
The infected man is believed to have picked up the worm during a regular trip to China. However, exact tails of how he became infected are unknown.
Even in China, where tapeworm infection is often found, there have only been 1,000 documented cases of human infection since 1882.
Scientists believe the brain-based parasite will unlock huge amounts of information about the species by studying its DNA.
A report published in the Genome Biology journal says a "picture of the characteristics of these organisms" has been created by using the DNA collected from the parasite.
The scientists involved are calling their draft genome sequence of the rare tapeworm a "significant technological achievement," and say they will be able to use it to investigate "potential tapeworm drug targets."
They believe the tapeworm sustained itself by absorbing nutrients directly from the man's brain through its body, as tapeworms have no mouth.
Dr Hayley Bennett, who investigated the worm, called it "mysterious," saying "we don't know everything about what species it can infect or how. Humans are a rare and accidental host."
"For this particular worm, it remains as a larva throughout the infection. We know from the genome that the worm has fatty acid binding proteins that might help it scavenge fatty acids and energy from its environment, which may be one the mechanisms for how it gets its food," she added.
Dr. Effrossyni Gkrania-Klotsas, a clinician involved in the man's treatment, said that finding such a rare parasite in the UK was "unexpected."