Overhaul: NYC to spend $130mn reducing mentally-ill prison population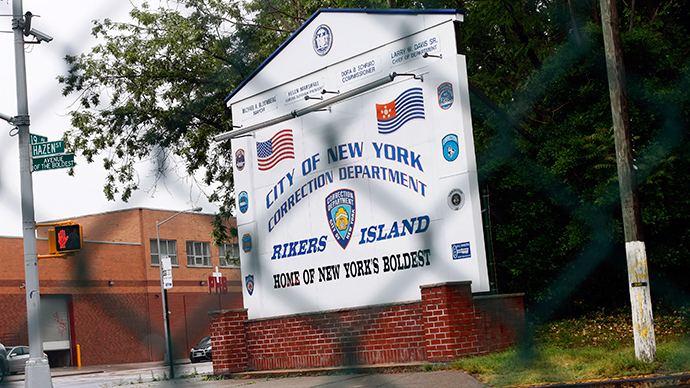 New York City will spend $130 million in order to significantly reform the way its criminal justice system treats mentally ill inmates, as well as those consistently cycling in and out of prison, in the hopes that the campaign will also lower crime.
The new initiative, announced Monday by the administration of New York Mayor Bill de Blasio, is part of a concerted effort to reduce the number of mentally ill inmates in the prison system. It also looks to cut down on the number of unnecessary arrests and shift the punishment for minor crimes towards treatment instead of incarceration.
READ MORE:NYPD to end low-level marijuana arrests, issue tickets instead
Specifically, the plan will expand access to mental health screenings to people before they are arraigned, giving them a chance to avoid arrest and enter treatment programs. It also grants wider access to health services for those in jail and offers community services – such as help accessing Medicaid or the Human Resources Administration – for inmates once they have been released from jail, in an effort to prevent future arrests and re-entry into the prison system.
Additionally, the Department of Homeless Services will set aside another 267 housing slots to take the pressure off shelters and jails.
"For years, the criminal justice system has been the default for dealing with behavioral and mental health issues, but that approach alone does not best serve public health or public safety," de Blasio said in a statement.
"This comprehensive plan to identify and divert individuals out of the criminal justice system and connect them with treatment and services to address their underlying issues will mean not only safer streets, but stronger neighborhoods and healthier people."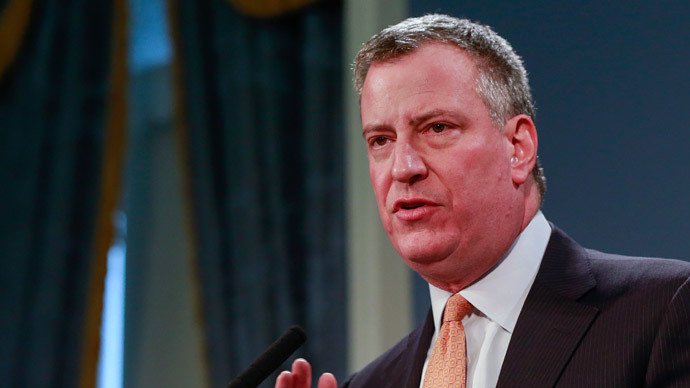 Details of the plan arrive as New York City looks for a way to effectively deal with the rising number of prison inmates who are mentally ill. Crime rates in the city have fallen sharply over the last two decades, but the percentage of prisoners who suffer from mental health or behavioral health issues continues to climb.
According to the task force that put together recommendations for the mayor's office, almost 40 percent of inmates in New York City jails have some kind of mental health problem – and seven percent suffer from very serious ones. About 85 percent have substance abuse disorders, the task force found.
READ MORE:New York's stop-and-frisk policy ineffective in recovering guns, stopping murders
Additionally, the administration noted that roughly 400 people have been admitted into jail at least 18 times in the last five years – a cycle of re-entry that needs to be addressed.
By implementing this new proposal, de Blasio is looking to keep up policing against minor crimes while also placing less focus on jail time, the New York Times reported.
"I think this is what criminal justice looks like in the 21st century," said Elizabeth Glazer, the mayor's criminal justice coordinator, to the newspaper. "Preventing crime is about more than the police and more than about prosecutors and defense lawyers and courts."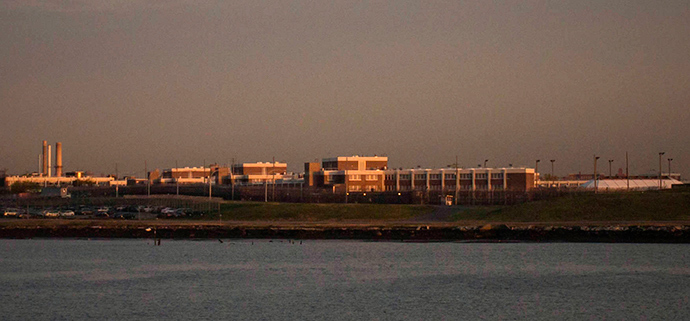 How effective the plan will be remains to be seen. The treatment of mentally ill prisoners in the United States continues to be a concern, particularly in light of a report from earlier this year stating that jails house 10 times as many people with such illnesses as state hospitals treat. In New York's Rikers Island, some 40 percent of the inmates are mentally ill, and critics argue that staff training is inadequate.
READ MORE:Mother whose son 'baked to death' in prison is awarded $2.25 mn
In New York, the living conditions of these prisoners came into focus in March, when a mentally ill homeless veteran – arrested for trespassing – died after being left unmonitored in his cell for hours. By the time he was checked on, the temperature in his cell rose to over 100 degrees Fahrenheit and he was essentially "baked to death."
In addition to implementing these reforms, the de Blasio administration is looking to shrink the number of marijuana-related arrests. The New York Police Department is also testing out body cameras on its officers, and could potentially deploy them across the force.
You can share this story on social media: