Role reversal: US weed now being smuggled into Mexico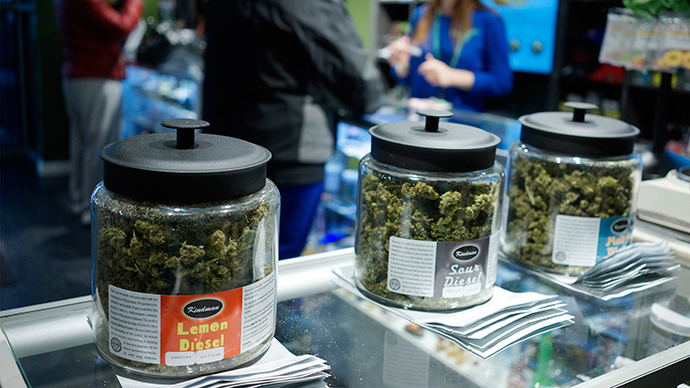 While more states consider legalizing marijuana, an interesting and unintended consequence is coming into view: weed grown in the United States is increasingly being smuggled into Mexico, instead of the other way around.
Mexico used to supply the vast majority of marijuana in the United States, but that situation is slowly changing due to legalization efforts in America. Interestingly, though, it's not just Americans who want to get their hands on weed Made in the USA – its superior quality is catching the eyes of Mexican drug cartels.
In a story by National Public Radio, the Drug Enforcement Administration said home-grown pot is being transferred to Mexico, where it's being sold to anyone who can afford the premium price.
#Marijuana grower: A kilo of pot in Mexico lost 1/2 its value since legalization in WA & CO, from $60/$90 to $30/$40 http://t.co/XPwE3xyRly

— Patrick Gallahue (@PatrickGallahue) December 2, 2014
"It makes sense," DEA spokesman Lawrence Payne said. "We know the cartels are already smuggling cash into Mexico. If you can buy some really high-quality weed here, why not smuggle it south, too, and sell it at a premium?"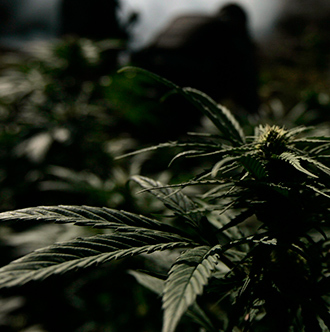 In fact, the potency of American-made pot (normally with 10-20 percent THC content) is significantly stronger than the cannabis grown in Mexico (3-8 percent). With demand for Mexican-grown pot shrinking, profit margins are plummeting as well.
"Mexican marijuana is considered to be of poor quality generally because it's grown in bulk, outdoors; it's typically dried but not really cured, which is something we do here in the U.S. with connoisseur-quality cannabis," Payne told NPR. "And it's also bricked up, meaning that it's compressed, for sale and packaging and in order to get it over the border efficiently."
Instead of making $60-$90 per kilogram, pot growers are getting between $30 and $40 per kilogram. If that number keeps going down, growers may abandon the drug altogether.
Meanwhile, American weed is selling for three or four times more money than pot south of the border.
What that means for drug cartels, however, remains unclear. They may continue smuggling pot from the US to tell in Mexico, they may move on from cannabis, or they may simply prioritize other sales.
"I believe that now, because of the changes they're having to make because of marijuana legalization in the U.S., the cartel is pushing more cocaine, meth and heroin. They're diversifying," Javier Valdez, a journalist and expert on drug culture in Sinaloa, Mexico, said to NPR.
High quality US grown marijuana is now being smuggled into Mexico. #rolereversalhttp://t.co/XWYz8DgfCU

— Mike Madrid (@madrid_mike) December 2, 2014
Still, the DEA's claims have yet to be substantiated by hard numbers. According an article by US News & World Report, Payne could not provide specific numbers or point to any recent prosecutions, leaving the scale of this reverse-smuggling unknown.
In response, Mason Tvert of the Marijuana Policy Project, a US pot legalization advocacy group, suggested the DEA needs to provide evidence before anything can be concluded.
"It's certainly interesting if it is actually the case, but we should probably wait until there is confirmation that it's even happening before we jump to conclusions," he said. "Unfortunately, the DEA doesn't have a great track record when it comes to providing objective information about marijuana."
You can share this story on social media: