Conservatives launching last-minute campaign to stop Texas from executing mentally-ill prisoner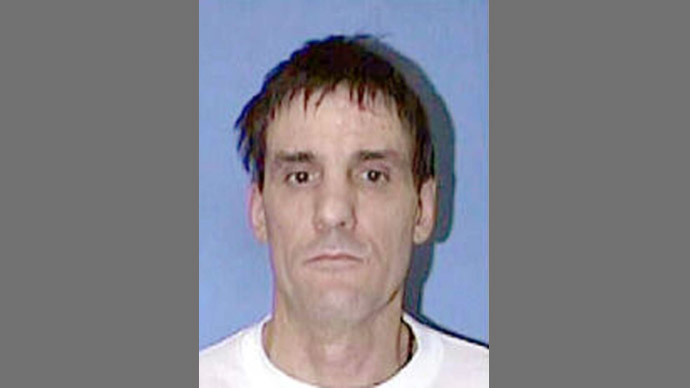 A group of leading conservatives has called on Texas Gov. Rick Perry to reverse the upcoming execution of Scott Panetti, a schizophrenic man convicted of double murder whom the group called "one of the most seriously mentally ill prisoners on death row."
Twenty-one conservative leaders, including former Virginia Attorney General Ken Cuccinelli and former presidential candidate Gary Bauer, joined mental health and death penalty reform advocates to ask Perry to commute Panetti's sentence to life in prison.
The group sent a letter to Perry, The Huffington Post reported, to request the reversal of Panetti's execution, set for Wednesday at 6 p.m. CT.
"Each of us has been active at the national level of the conservative movement for many years, and no one could accuse us of being soft on crime," they wrote. "Among conservatives there is much debate about the effectiveness and the morality of the death penalty. Some crimes are so terrible, and committed with such clear malice, that some believe that execution seems the only appropriate and proportional response. But Scott Panetti's is no such case."

Panetti confessed to the 1992 murder of his in-laws, which occurred while his wife and young daughter watched. He was diagnosed with schizophrenia, among other mental illnesses, over 30 years ago and has been hospitalized numerous times, according to the Atlantic.
"The authority to take a man's life is the most draconian penalty that we allow our government to exercise. As conservatives, we must be on guard that such an extraordinary government sanction not be used against a person who is mentally incapable of rational thought. It would be immoral for the government to take this man's life. Should the Board recommend it, we respectfully urge you to reduce Mr. Panetti's death sentence to life in prison," - the letter says.
Panetti was allowed to act as his own attorney during his trial in 1995. He attempted to subpoena John F. Kennedy and the Pope, and "believed he was engaged in spiritual warfare with Satan and he was convinced that the devil was in his home," the conservatives wrote.
Prosecutors have claimed Panetti is faking his illnesses. Panetti's own lawyers previously requested Perry stay the execution for 30 days so that he could receive a new mental health examination, as he has not had one since 2007. The lawyers said they would have filed the stay request earlier but that they were only aware of a set execution date based on a newspaper article.
The Texas Board of Pardons and Paroles, which has significant power over executions, recommended on Monday that Perry commute Panetti's sentence. Perry has not commented on the Board's vote or on the request for a 30-day stay.
"Rather than serving as a measured response to murder, the execution of Mr. Panetti would only serve to undermine the public's faith in a fair and moral justice system," the conservative leaders wrote.
An online petition calling on Perry to grant clemency to Panetti has been signed by nearly 100,000 people, including the inmate's ex-wife and former presidential candidate Ron Paul.
Since 1982, Texas has killed more than 500 inmates through lethal injection.