Thanks for giving: Ferguson bakery owner in tears after public donates over $200,000 in repair funds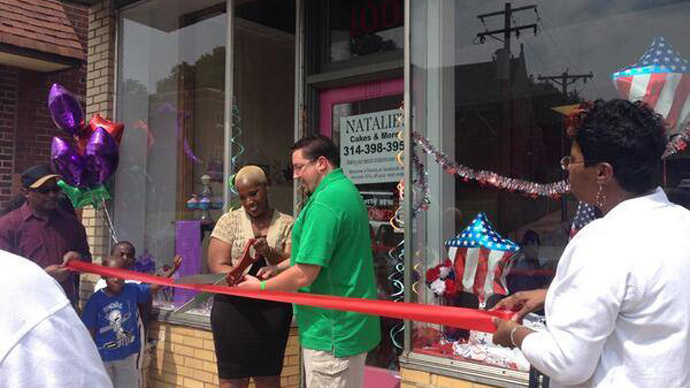 A Ferguson resident who saw her bakery vandalized during the recent riots has received over $200,000 to repair her business. Natalie DuBose said she was "in tears" at the amount of support she has received during "this crazy difficult time."
Following the advice of a friend, she decided to start an account for donations to help rebuild her business. Little would she know that she would manage to raise over $215,000 in less than a day, with over 6,500 people making donations from $10 to $1000.
"I'm overwhelmed by the amazing generosity I'm receiving. The love, attention, support, the many, many people stopping by to say hello, the offers of assistance, the letters, the anonymous donations, the lovely letters, flowers, telephone calls, media support, and the support of the people of Ferguson. Thank you for the wonderful comments; I can't wait to read them all. I am truly and humbly blessed," she wrote on her GoFundMe donation page.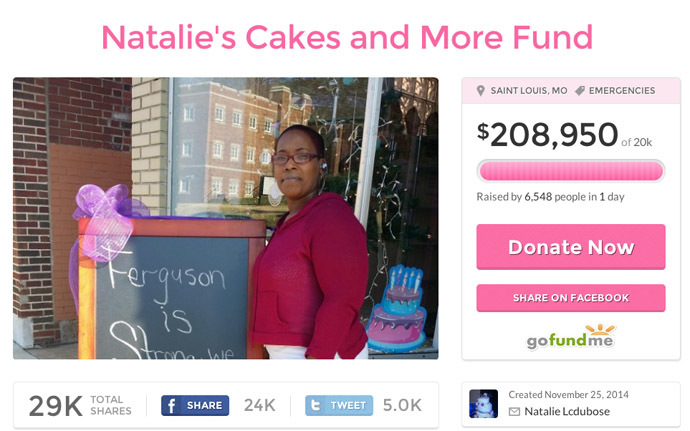 Messages of support have been pouring in as well, with one contributor, Pete Sequeira, saying: "Natalie, you a truly an inspiration to the millions of single parents raising young children through hard work and sacrifice. You deserve ALL the love and good wishes pouring in from all over the world! God Bless you and have a Happy Thanksgiving."
DuBose, a single mother of two, has always loved baking. However, her shop was left in ruins after two nights of rioting following the acquittal of Darren Wilson – the officer who fatally shot 18-year-old Michael Brown in August.
Natalie DuBose just had her cake business destroyed. Is this what justice looks like, #Ferguson? pic.twitter.com/qVzUCxbNe0

— Brandon Morse (@TheBrandonMorse) November 25, 2014
Her bakery, Natalie's Cakes and More, is located on South Florissant Road, which saw a number of businesses targeted during the unrest. It could not have come at a worse time, with Thanksgiving just around the corner.
"I have invested everything into my business. I can't go anywhere and I am not going to go anywhere. They destroyed a lot of the windows. They destroyed a lot of the materials I needed for upcoming Thanksgiving orders," she said in an interview to St. Louis television station KTVI. At the moment, she is busy cleaning and trying to repair her business to make sure she can deliver orders on time.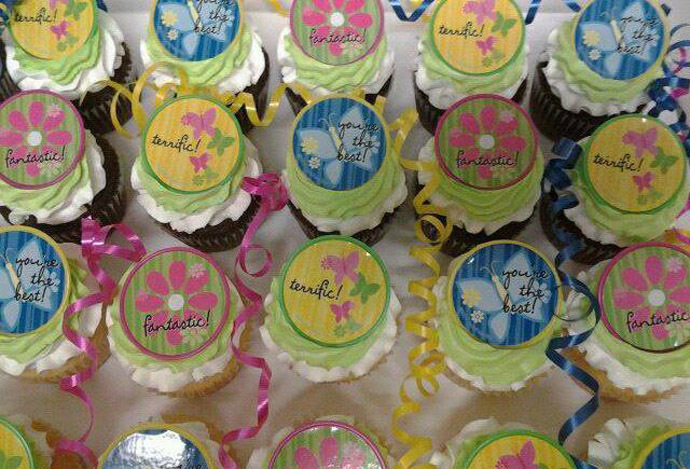 It has not been an easy journey for Natalie to do what she loves doing most. She managed to raise the capital to open her bakery after selling cakes at flea markets, and finally managed to accomplish her dream of opening her store this summer. Business was slow at the start and only got worse after the fallout from the Michael Brown shooting in August.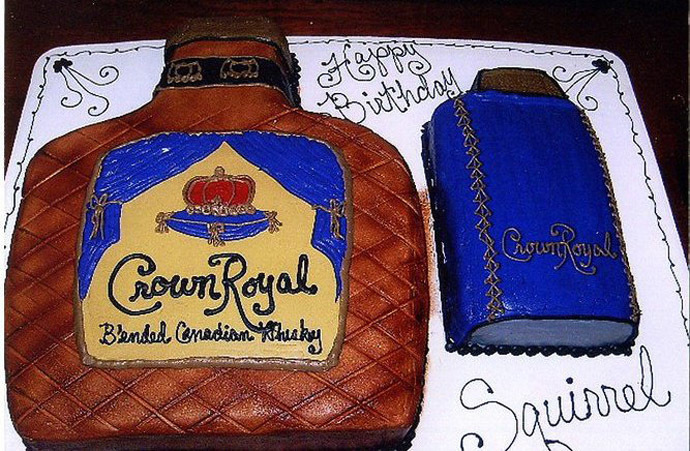 After an earlier appearance on a local radio station, business had started to pick up – but then disaster struck again, as violence once again returned to Ferguson.
Due to the outpouring of generosity from her fellow Americans, Natalie now has much more money than she needs to repair her shop. For the moment, though, she is just trying to make sure she has plenty of satisfied customers who can enjoy her cakes while celebrating Thanksgiving.
You can share this story on social media: