Ferguson grand jury reaches decision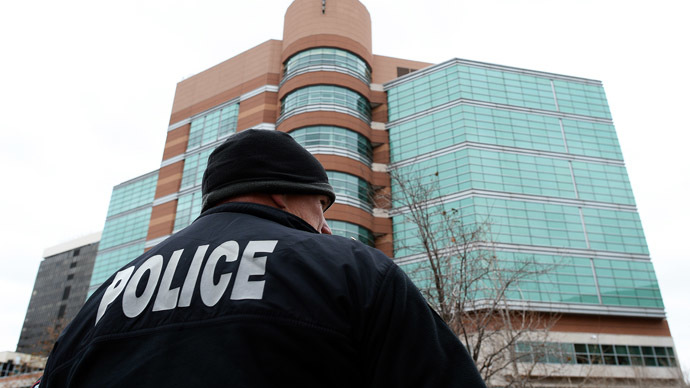 A grand jury has reached a decision regarding whether or not to indict Ferguson, Missouri police officer Darren Wilson over the fatal shooting of unarmed teenager Michael Brown.
Follow RT's LIVE UPDATES on reaction to Ferguson's grand jury decision
The Washington Post first reported on Monday afternoon that the grand jury has finally reached a decision after spending weeks receiving testimony and evidence concerning the August shooting death of Brown, 18.
"The Grand Jury hearing the Michael Brown/Darren Wilson investigation has reached a decision and it will be announced later today," Edward Magee, a spokesman for the St. Lois County Prosecuting Attorney's office, said in a statement.
According to the Associated Press, Brown family attorney Benjamin Crump also said the announcement will come within hours of the decision being reached.
BREAKING: Brown family attorney Benjamin Crump: Ferguson grand jury announcement coming Monday evening

— The Associated Press (@AP) November 24, 2014
Depending on the grand jury's findings, Wilson, 28, could face charges ranging from manslaughter to first-degree murder. At least nine of the twelve jurors must return an indictment in order for the Ferguson police officer to be charged.
Wilson fired six shots at Brown on August 9 in Ferguson, a small town of around 21,000 outside of St. Louis. The absence of charges filed in the initial aftermath and the handling of the situation by local police enforcement quickly propelled the story into the national spotlight, with protests in Ferguson and elsewhere waging a series of demonstrations in recent months.
dozen news vans parked outside Clayton courthouse waiting for #ferguson grand jury verdict pic.twitter.com/IlC4upVQix

— Zak Cheney-Rice (@zakcheneyrice) November 24, 2014
Last week, United States Attorney General Eric Holder called for peace from both protesters and police officers ahead of what could likely become a new wave of mass demonstrations. Missouri Gov. Jay Nixon had already declared a state of emergency and activated the National Guard in anticipation for any such unrest. In response to Monday's news, a spokesperson for the White House said President Barack Obama urges all potential protesters to demonstrate peacefully.
Other deadly altercations involving law enforcement officers and unarmed civilians have since garnered national attention on the heels of the August shooting death of Brown. Last week, an unarmed man considered by officials to be completely "innocent" was shot to death in a dark hallway by a New York Police Department officer; on Saturday, police in Cleveland, Ohio shot a 12-year-old boy holding a nonlethal airsoft gun, killing him.
You can share this story on social media: