Blast on Gulf of Mexico platform leaves 1 dead, 3 injured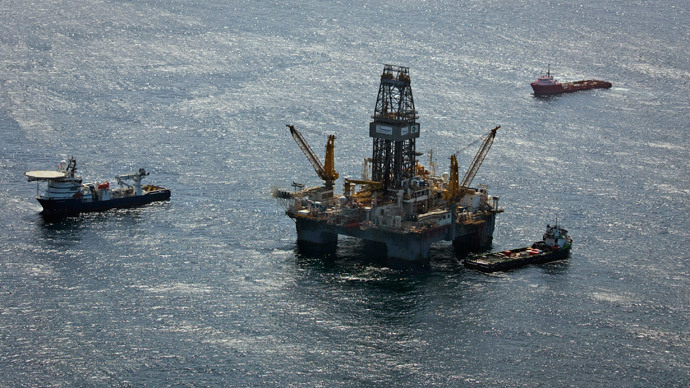 An explosion off the US coast in the Gulf of Mexico on an oil and gas platform has killed one worker and injured three others.
The blast occurred on the Echo Platform just before 3pm about 12 miles (19km) off the coast of Louisiana, according to the Bureau of Safety and Environmental Enforcement (BSEE), as quoted by AP. The platform is owned by Texas-based company Fieldwood Energy, which has not yet released a statement on the reported incident.
READ MORE: Keystone XL pipeline bill fails to pass US Senate by 1 vote
Shannon Savoy, a spokeswoman for Fieldwood Energy, confirmed the death of one of its workers involved in the explosion off Louisiana's coast.
"One employee of a contractor was fatally injured and a second contractor employee was seriously injured," Savoy said in a statement. "We have accounted for all other personnel who were working at the facility."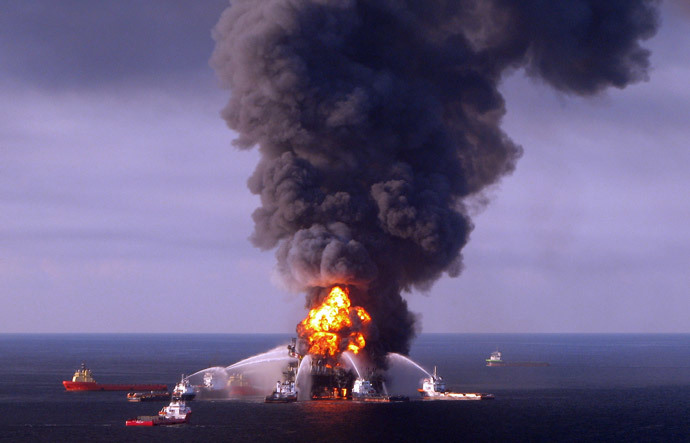 She described the explosion as an "isolated incident that has been fully contained. The facility was not damaged and there was no pollution that resulted from the incident."
A statement released by BSEE said the platform was not operating at the time of the blast and damage was confined to the immediate area. There was no sign that any oil had spilled into the Gulf waters.

BSEE spokeswoman Chauntra Rideaux said the injured workers were receiving medical attention at a nearby hospital. She did not provide information on the location of the medical facility or the condition of the workers.
The incident is under investigation, Rideaux said.
Any accident involving offshore platforms is bound to stir up anxiety, especially in Louisiana, which was worst-affected by the April 2010 BP oil disaster - the largest marine oil spill in history. The US government estimated the total discharge of oil into the Gulf of Mexico at about 4.9 million barrels.
READ MORE: BP oil spill left Rhode Island-sized oily ring on seafloor
In 2011, a White House probe said the accident occurred following the implementation of cost-cutting measures and a faulty safety system.
You can share this story on social media: