Uber investor Ashton Kutcher supports 'digging up dirt' on journalists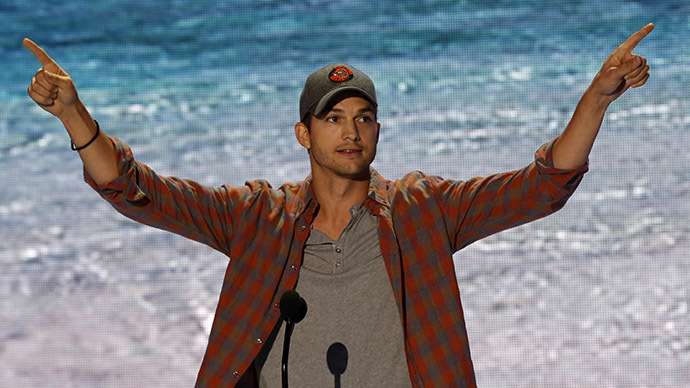 ​Ashton Kutcher came under attack this week after he used his Twitter account to defend rideshare start-up Uber — a company that he invests in — amidst recent reports that a senior executive there advocated spying on journalists.
The Hollywood actor drew fire on the social network on Wednesday this week when he responded to allegations about Uber senior executive Emil Michael in the wake of reports suggesting the tech exec said researchers should dig up dirt on the "personal lives" and "families" of journalists critical of his company.
Michael's remarks, first reported by Buzzfeed, have over the course of this week all but ravaged Uber's reputation. Despite that condemnation, however, Kutcher tweeted that he thinks the executive's comments weren't all that unwarranted.
"What is so wrong about digging up dirt on shady journalist?" Kutcher tweeted to his 16.5 million followers on Wednesday. In turn, his audience retweeted the remark more than 300 times.
What is so wrong about digging up dirt on shady journalist? @pando@TechCrunch@Uber

— ashton kutcher (@aplusk) November 19, 2014
From there, the television and film star continued to question the complaints about Michael, and soon suggested that reporters should indeed be subject to the same kind of scrutiny as anyone else.
"Rumors span the globe before anyone has an opportunity to defend [themselves]," he tweeted. "Everyone is guilty and then tasked to defend themselves publicly."
"Questioning the source needs to happen… Always!" he added. "So as long as journalist are interested and willing to print half truths as facts... Yes we should question the source."
Questioning the source needs to happen... Always!

— ashton kutcher (@aplusk) November 19, 2014
Later, though, Kutcher added an important addendum, tweeting, "To be clear I speak for my self [sic] and not Uber." Kutcher, who is worth roughly $140 million according to the Hollywood Life blog, indeed had every reason to make such a distinction: the venture capital firm he co-founded, A-Grade Investments, lists Uber (among other startups like Airbnb and Fab) as being among the firms to have benefited from the group's fiscal philanthropy.
Uber has found itself in hot water ever since Buzzfeed reported on Monday this week that Michael told guests at a recent dinner party that he'd consider spending "a million dollars" to hire a team of researchers to investigate adversaries within the media.
"The remarks attributed to me at a private dinner — borne out of frustration during an informal debate over what I feel is sensationalistic media coverage of the company I am proud to work for — do not reflect my actual views and have no relation to the company's views or approach. They were wrong no matter the circumstance and I regret them," Michael responded through a spokesperson.