China & others can cripple US power grid, NSA admits for the first time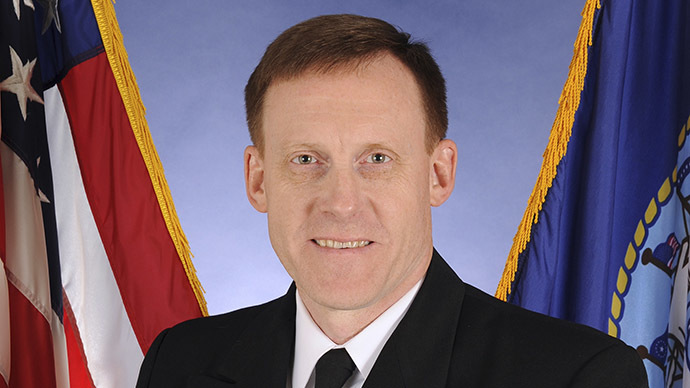 ​The head of the National Security Agency warned Congress on Thursday that China and "one or two" other nations currently possess the capability of crippling the American power grid through cyberattacks.
Speaking before the House intelligence committee Thursday morning, Adm. Michael Rogers — the top official at both the NSA and United States Cyber Command — said that major systems, like the infrastructure that provides power to houses and facilities across the country, could be taken offline by state-sponsored hackers from abroad.
Certain nations are regularly performing electronic "reconnaissance," Rogers warned, in an effort to be well placed within utility systems in the event that the networks relied on by chemical facilities, water treatment plants and other critical infrastructure components are ordered to be taken offline by a foreign government.
"All of that leads me to believe it is only a matter of when, not if, we are going to see something dramatic," the NSA chief said.
Leading figures within the American intelligence community and Congress have long warned of potentially catastrophic repercussions if such networks should happen to be penetrated and pulverized by foreign actors with malicious intent, but Rogers' remarks this week are among the most dire ever from not just individual well placed within the administration, but a person arguably most qualified to testify as much.
"We're watching multiple nation states invest in this capability," Rogers warned the committee, specifically naming only China as one of the countries considered to now have such power.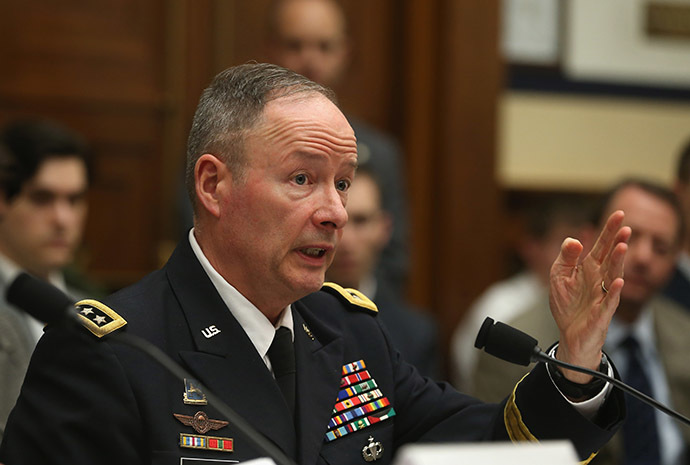 Rogers, a cryptology expert with a decades-long career in the US Navy, replaced Gen. Keith Alexander as head of the Cyber Command and NSA in April, less than a year after the latter first became the subject of an international scandal when former intelligence contractor Edward Snowden started supplying journalists with classified information about secret surveillance programs used by the US and its allies.
The NSA chief 's comments on Thursday came mostly in response to questioning from another Mike Rogers — the Republican congressman from Michigan who currently chairs the House committee and has long campaigned for new rules concerning both offensive and defensive cyber operations.
"China's economic cyber espionage ... has grown exponentially in terms of volume and damage done to our nation's economic future. The Chinese intelligence services that conduct these attacks have little to fear because we have no practical deterrents to that theft. This problem is not going away until that changes," Rep. Rogers warned on Thursday's hearing.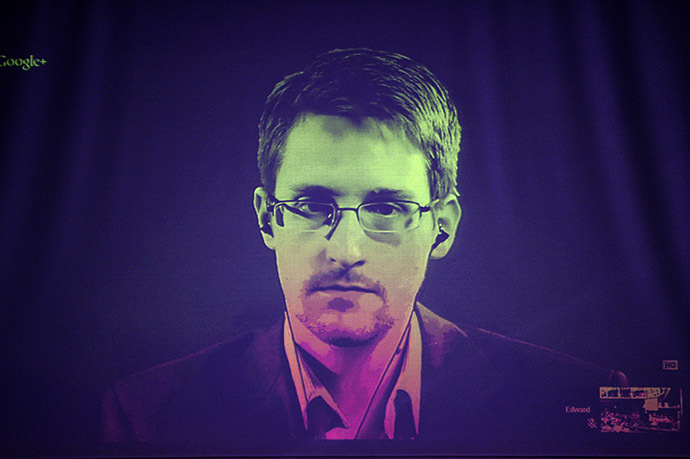 Last month, Rep. Rogers told attendees at an event in Washington, DC that the US government lacks sound policies for protecting its cyber infrastructure, as well as launching offensive attacks, and must take action immediately to ensure foreign hackers don't launch further attacks on American networks without either party risking significant repercussions
"The very fact that a nation state believes that they could do that without any problem or consequence is another very, very serious issue for us," he said at the time.
Earlier this week, House Speaker John Boehner (R-Ohio) announced that Rep. Devin Nunes (R-California) would take Rogers' place atop the intelligence committee when the next congressional session kicks off early next year.
"These are challenging and dangerous times for our country, and this committee is at the forefront of ensuring our intelligence community has the tools and resources it needs to keep America safe," Rep Rogers said in response to the announcement. "I wish Devin the best of luck as he takes the helm and continues this committee's important bipartisan oversight work."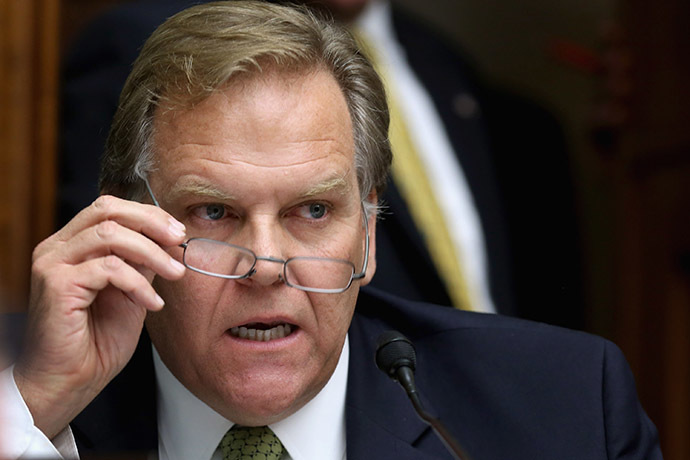 Rep. Rogers has for years advocated in favor of legislation that would protect American computer networks by allowing the private sector to share information about threats and cyberattacks with the US government. Last month, Sen Saxby Chambliss (R-Ga), the vice chair of that chamber's intelligence committee, said any further delays in passing such a bill could have colossal implications.
"If we wait another year, we are risking the economy of the United States," Chambliss said.
The US has indicted several Chinese nationals in 2014 alone with charges related to alleged cyberattacks and online espionage carried out at the behest of the People's Liberation Army. Beijing had adamantly denied any such involvement, and has accused US rather of being the more active international cyberspy.
You can share this story on social media: