​Pro-government surveillance Congressman to chair House Intelligence Committee
A lawmaker known for favoring the National Security Agency will head the House Intelligence Committee in the 114th Congress that begins next year, as House Speaker John Boehner picked California Rep. Devin Nunes for the position.
As chair of the secretive House Permanent Select Committee on Intelligence, Nunes would have oversight over 17 military and national intelligence programs, including the CIA, and other clandestine activities.
Nunes has called the Obama administration's foreign policy a "complete disaster," supports torture, voted repeatedly for surveillance and intelligence gathering without oversight or warrant, and voted to extend the Patriot Act.
Honored to have been appointed Intel Cmte Chairman. Statements by Speaker Boehner, me, and Chairman Rogers here: http://t.co/Jsp4l3lpvl

— Devin Nunes (@DevinNunes) November 19, 2014
READ MORE:'ISIS! 9/11!' NSA reform bill killed in US Senate over terror fears
House Speaker John Boehner (R-Ohio) made the announcement on Tuesday.
"Today we face a sophisticated and determined terrorist enemy that is intent on killing more and more Americans, not to mention innocents around the globe," he said. "We also face rogue states like Iran and North Korea that continue to thumb their noses at the United States. The world is becoming increasingly dangerous and the Intelligence Committee is vital to our efforts to protect the American people."
"Over the past four years, Devin has been instrumental in ensuring that our intelligence professionals have the resources they need to keep America safe. He has asked tough questions and conducted serious oversight to hold the Obama administration accountable. I look forward to working with him as the next chairman of the Intelligence Committee."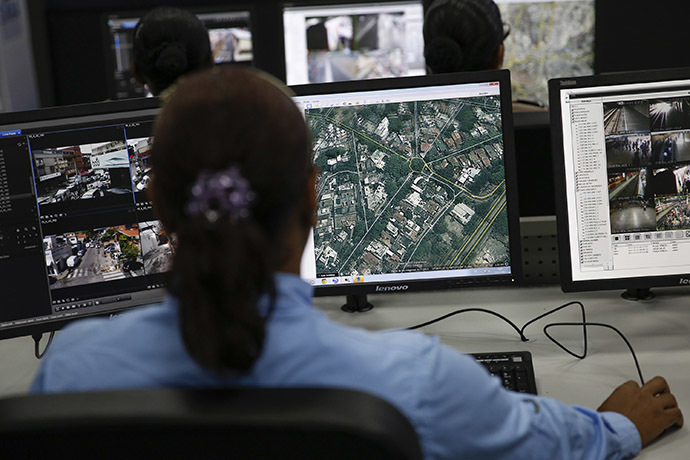 In 2011, Nunes voted to extend the Patriot Act's roving wiretaps. He voted against Congressional oversight of the CIA interrogations and in favor of removing the need for a FISA warrant for wiretapping abroad in 2007, as well as for allowing electronic surveillance without a warrant in 2006. That same year, he also voted in favor of continuing intelligence gathering without civilian oversight, in favor of adopting the recommendations of the 9/11 Commission, and in favor of $78 billion in emergency funding for wars in Iraq and Afghanistan in 2003.
On technology issues, he has voted to protect cyber security by sharing data with government, and in favor of retroactive immunity for telecoms' warrantless surveillance.
READ MORE:80% of Americans concerned about govt surveillance online - survey
In an article by American Thinker in 2013, Nunes heavily criticized the Obama administration's foreign policy, from its positions on Iraq and Afghanistan to Libya and Africa, where al-Qaeda is spreading.
My favorite Devin Nunes moment: http://t.co/5tjG8kW7h2pic.twitter.com/IQeZQWC1dI

— Sahil Kapur (@sahilkapur) November 18, 2014
He also criticized the administration's posture on China and Russia, and wondered if the president chose former Republican lawmaker Chuck Hagel as Secretary of Defense to have a conservative "rubber-stamping" defense cuts.
Additionally, American Thinker quoted Nunes as supportive of torture – "Congressman Nunes finds it ironic that 'people complain about harsh interrogation yet are okay with vaporizing people. In reality, they are kind of wimps, because they are not willing to do the hard stuff of capturing and interrogating people to get actionable information. The enemy knows that this administration won't interrogate them.'"
A former USDA official under George W. Bush, Nunes was elected to office in 2002 but first entered politics at the age of 22. He was listed as one of the "Top 40 Under 40" to watch by Time magazine in 2010. Nunes told Time that the most overlooked issue facing America is "that roughly half the trade deficit comes from buying foreign oil and that this trade imbalance is the result of government policies that prevent us from using our own natural resources."