Uber VP suggests spending $1mn to take revenge on journalists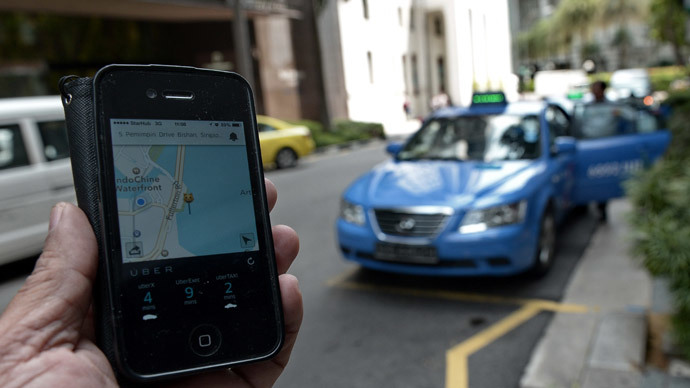 A senior Uber executive has reportedly said his company should hire a team of researchers to dig up dirt on its critics in the media. He later claimed that this remark was "borne out of frustration," however, and apologized on Twitter.
At a supposedly off-the-record dinner, Emil Michael, senior vice president of business at Uber, the popular ridesharing service app, exploded with outrage in a response to the company's recent critics in the media, Buzzfeed reported, as its journalist was present at the event that took place at Manhattan's Waverly Inn on Friday.
The organizers "failed to communicate" to the Buzzfeed editor that the gathering was off the record, the website said. He heard Michael saying that his company could spend "a million dollars" to hire a team of top researchers and journalists that would look into "your personal lives, your families."
In a statement issued Monday, Michael said, "The remarks … do not reflect my actual views and have no relation to the company's views or approach. They were wrong no matter the circumstance and I regret them."
@sarahcuda Neither me nor my company would ever engage in such activities. Again, I apologize.

— Emil Michael (@emilmichael) November 18, 2014
Uber's spokeswoman said in an email to Buzzfeed: "Any such activity would be clear violations of our privacy and data access policies. Access to and use of data is permitted only for legitimate business purposes. These policies apply to all employees. We regularly monitor and audit that access."
She also declined that the company ever considered doing any "oppo research" of any sort on journalists.
At the dinner there was a suggestion that the plan, voiced by Michael, could have some negative repercussion. But he responded: "Nobody would know it was us."
A special target of Michael's frustration was journalist Sarah Lacy, the editor of the Silicon Valley website PandoDaily, who had lately been critical of Uber, accusing it of "sexism and misogyny." He said that Lacy should be held "personally responsible" for any woman who followed her move of deleting the Uber app and was later sexually assaulted.
"Companies shouldn't be allowed to go to illegal lengths to defame and silence reporters," Lacy responded in an article on her website. "Professional women in this industry actually deserve respect."
Uber has been facing particularly difficult times recently, criticized for its harsh tactics against its competitors. However, the company, which operates a smartphone application that basically connects passengers with drivers or owners of vehicles for hire, has recently tried to improve its relations with the media.
This summer, Uber was represented in more than 200 cities worldwide and was valued at $18.2 billion.