​Two wrongfully convicted New Yorkers awarded $9mn after serving 16 years in jail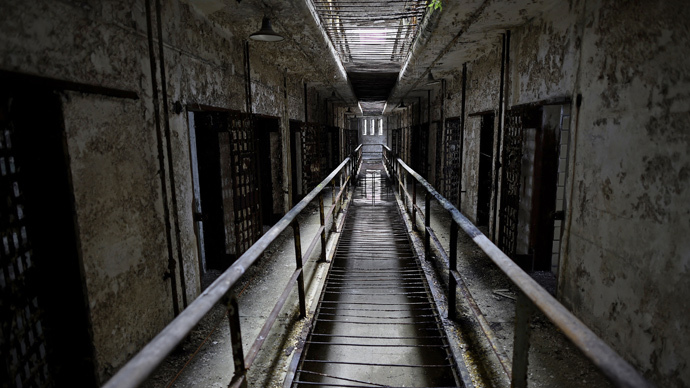 After serving 16 years in prison on double murder charges they were wrongfully convicted for, two New York City men have reached a $9 million settlement deal with local and state officials.
The case dates all the way back to 1989, when two men were killed during a drive-by shooting in Manhattan's Lower East Side that also left two other people wounded. Both Anthony Ortiz, 44, and Danny Colon were charged in the killing. They were found guilty in 1993.
However, the prosecution's case against the two men rested largely on the testimony of Anibal Vera, a drug addict who knew Colon and was facing time in prison on other charges, Reuters reported. Vera first claimed that he heard Ortiz and Colon were involved, then told prosecutors that the two men had confessed to carrying out the murders.
What went unsaid during the trial, according to court documents, was that Vera had agreed to testify after securing deals from prosecutors. As a result, the case was overturned in 2009 and the two men were released in 2010.
Another wrongful conviction settlement in NYC: attorney says payout will be $9M http://t.co/MueWqwDd3p

— New York Law Journal (@NYLawJournal) November 14, 2014
Shortly afterwards, Colon and Ortiz sued New York City, the state, and the New York City Housing Authority, since the killings occurred at a city housing project.
Under the terms of the newly reached settlement, Ortiz will receive $6.5 million and Colon will get $2.5 million, The Wall Street Journal reported.
"This case demonstrates that the illegal tactics used by New York City detectives and prosecutors to bring about so many wrongful convictions during the 'Drug Wars' of the late 1980s and 1990s were not limited to Brooklyn," said the men's attorney, Joel Rudin, to the New York Post.
"The money can't possibly make up for what they suffered," he added to Reuters.
READ MORE:Mother whose son 'baked to death' in prison is awarded $2.25 mn
Meanwhile, Ortiz said the settlement would allow him to "not worry" about financial considerations, though it won't "end the suffering I know I'm going to have to contend with."
"I am scarred by losing so many years of my life," he said, according to the Post. "I lost the opportunity to raise my son, and I can never get that back. But I'm elated that this is over and I now have what I need to get on with my life."
This settlement is not the only one that New York has agreed to recently. Just a couple weeks ago, the city agreed to pay $2.25 million to the mother of a former Marine who died in an overheated cell on Rikers Island. The mentally ill man was found dead in heat that was over 100 degrees.
New York City settlements also came under the microscope recently when the city law department released documents showing that $428 million has been paid out in police-related settlements since 2009.
You can share this story on social media: