YouTube unveils paid, ad-free music subscription service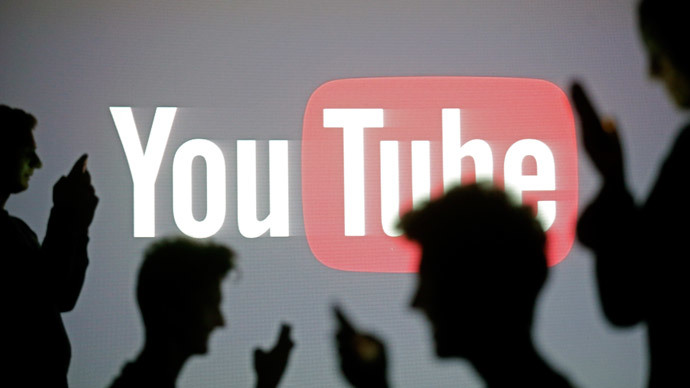 YouTube has officially entered the music business upon announcement this week that the Google-owned video sharing site will soon launch a paid service that will offer customers the offer to stream high-quality versions of millions of songs.
On Wednesday, YouTube settled months of speculation by formally unveiling a portal on the website's homepage, as well as mobile applications for Android and iOS devices, that will offer an ad-free listening experience made possible by the site's impressive cache of tunes and the more than 30 million songs already included through its parent company's Google Play Music service. The service, "Music Key," will start offering subscriptions at a promotional rate of $7.99 a month.
"You've watched, shared, remixed, invented, parodied and whatevered your favorite songs, making YouTube the ultimate place for artists and fans to connect," the company said in a press release. "To celebrate all that music and unlock new ways to enjoy, we're making it easier to find new music on YouTube and rock out to old favorites. Plus, we're starting the launch of a new subscription service that lets you watch and listen to music without ads, in the background or offline."
"Starting today, you'll see a new home just for music on your YouTube app for Android, iOS and on YouTube.com that shows your favorite music videos, recommended music playlists based on what you're into and playlists of trending music across YouTube," the statement continues.
RT reported earlier this year that the web giant was rumored to be developing such a service so Google could compete with similar music streaming applications like Spotify and Beats, an Apple product, which allow customers the ability to endlessly listen to millions of songs from desktop computers and cell phones alike, which have proven to be anything but unprofitable. Just this week, Spotify acknowledged that it now boasts around 12.5 million customers who write monthly paychecks to use that service. In turn, Spotify said on Tuesday this week that the company has paid more than two billion dollars to labels, publishers and other agencies for the ever increasing song plays made possible through the service.
In an interview with the New York Times, Christophe Muller, the director of YouTube's music partnership program said the launch of his company's new product this week will "give fans more ways to enjoy music on YouTube, but also give artists more opportunities to connect with fans and earn more revenues."
"If a song exists in this world, you can probably find it on YouTube. But until today you couldn't easily find and play full albums. In the coming days, you'll be able to see an artist's discography on YouTube, and play a full album with both their official music videos and high-quality songs our music partners added to YouTube," the company said in a statement posted on its official blog on Wednesday.
According to Financial Times, YouTube's announcement comes on the heels of a rumored agreement between the Google service and Merlin, a rights agency that represents thousands of indie labels and even more musical acts. RT reported previously that only three major record label conglomerates —Universal, Sony and Warner — signed on to have their songs distributed through Music Key. When YouTube warned that it would begin deleting music videos from its side made by indie artists signed elsewhere "in a matter of days," the site soon backtracked and said it was able to get "hundreds of major and independent labels" to partner up.