​YouTube backtracks on record labels ban – after major uproar & EU warning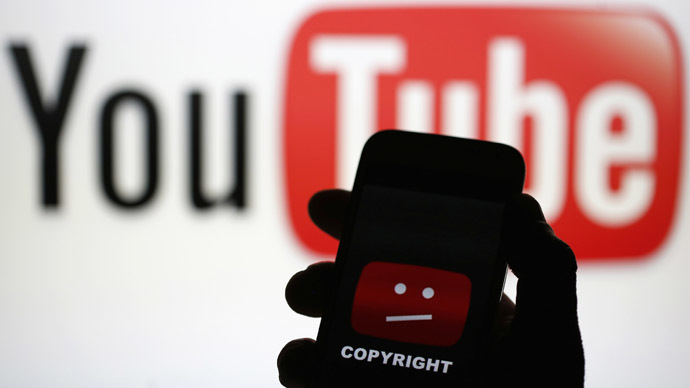 YouTube has postponed a debated plan to take off videos by certain labels from the platform, after a major outcry both from the creative community and European regulators.
A fortnight ago, the company warned that "in a matter of days" it would start deleting videos from several record labels that refused to sign new licensing terms.
The move was a blow for mainly independent indie labels, some of which represent such artists as Adele and The XX ("XL Recordings") and Arctic Monkeys ("Domino"). Ninety-five percent of the music industry have signed up to the new rules, the Financial Times reported, citing Robert Kyncl, YouTube's head of content and business operations.
However, the events that followed forced YouTube to backtrack.
Impala, a trade body for independent music companies, last week filed a complaint with the European Commission, urging it to investigate if Google-owned YouTube was abusing a dominant market position in its dealings with small labels.
"This is a crucial moment for the development of the online music market with European services leading the charge. What kind of legacy will Europe give those companies? How does Europe want its artists and consumers to be treated? We look to [European] Commissioner [Joaquín] Almunia to take urgent action. It's red card time," Helen Smith, executive chair of Impala, said, as quoted on the group's website.
Impala's complaint demands that the Commission put a stop to YouTube's conduct urgently through so-called "interim measures." The Commission is also requested to order YouTube not to enforce contracts already signed.
Almunia, the EU's antitrust chief, also filed a warning to YouTube, declaring that he could look into YouTube to find out if it was trying to abuse its market position.
Currently, YouTube is allowing the companies more time to reach a deal, still intending to block them if no solution is found.
"They're back-flipping and backtracking," a member of the independent label community told the Financial Times.
The scandal comes as YouTube prepares to launch new features to its platform, including a subscription-based music streaming service YouTube Music Pass, similar to Spotify and Deezer.
According to Google, YouTube's current actions and the forthcoming service are only intended to help musicians.
"Our goal is to continue making YouTube an amazing music experience, both as a global platform for fans and artists to connect, and as a revenue source for the music industry," a Google spokesman said in a statement last week.
"We are excited that hundreds of major and independent labels are already partnering with us," he added.
You can share this story on social media: