Pentagon raises specter of Chinese superiority to boost funding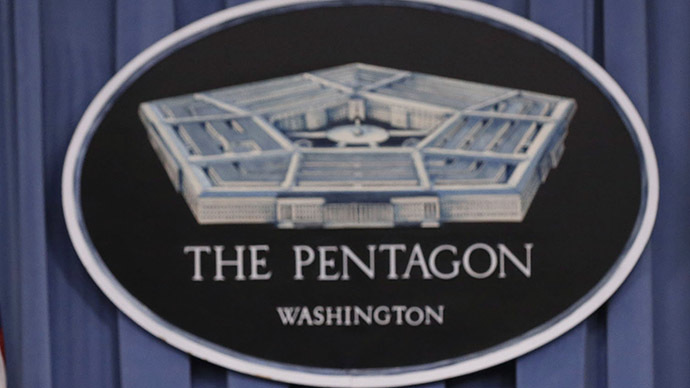 The Pentagon's weapons buyer said the US's military advantage is evaporating due to under-funding while China's budget grows by 12 percent annually. Pentagon officials say without investment China could have greater influence in the Asia-Pacific region.
The Pentagon has been beating its drum for increased government spending on research and development for several years so the US can maintain its military advantage over China in the Asia-Pacific region. The agency is not concerned about going to war with China, but it said a stronger military will give the country more influence in the region.
China patiently challenges US military superiority http://t.co/04TbtbLRYh#IndianDefence

— Indian Defence (@defence_in) October 27, 2014
Pentagon officials are also concerned China could sell their technology to other countries that the US might have to confront in armed conflict in the future, which could pose a problem in regional hotspots such as Taiwan, the Korean Peninsula, the East China Sea, and the South China Sea.
"When I talk to people on the Hill and I mention that I'm concerned about technological superiority … I get a reaction that is a sort of surprise, first of all, and disbelief … I think we have gotten so accustomed to our technological superiority militarily that it's just a given, and it's one of the things I kind of fight against when I try to have these conversations," Frank Kendal, the Pentagon's undersecretary of defense, said speaking in Arlington, Virginia, on Wednesday, according to the Weekly Standard.
READ MORE:600+ American troops reportedly exposed to chemical weapons in Iraq
Kendall returned to the Pentagon four and a half years ago, and he said it wasn't long before he saw the US had a problem.
"I look at weapons systems that others are developing and try to make some determination as to what impact they're going to have on our abilities on the battlefields of the future -- or the present, in some cases," the undersecretary said. "The problem was the modernization rate of other powers, in particular of China. China has been investing for a long time in a number of systems which are essentially focused on keeping the United States out of the part of the world that's closest to China."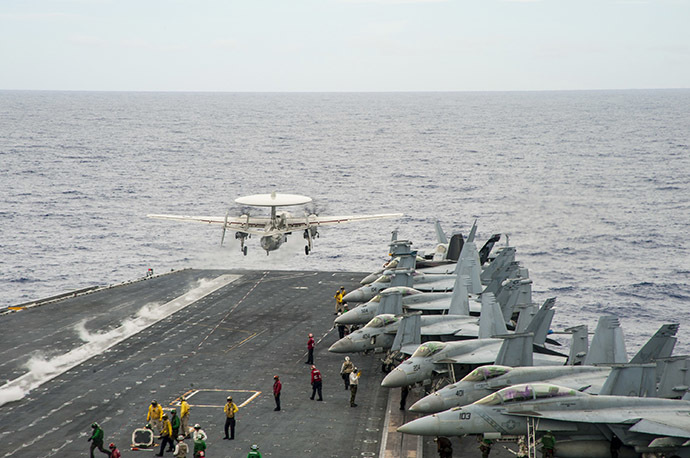 Also of concern to Pentagon officials is that the United States tends to rely on a small number of very expensive, capable assets. That makes the military vulnerable once an enemy learns how to attack those assets.
READ MORE:Missing in action: US lost military supplies worth $420 million in Afghanistan
Allegations of China's cyber espionage have heightened concerns about its ability to keep up with US technology and design systems to counteract it.
"They're designed to present us with a very difficult problem if we want to operate in the vicinity of China," Kendall added. "And it's structured in a way that they can, perhaps, control escalation, so they can force us to back down. I'm worried about whether we're keeping up or not."
Kendal's concerns were first expressed by Defense Secretary Chuck Hagel speaking before a NATO summit in August, when he said he wanted to promote greater innovation to preserve America's technological age.
US defense officials have watched as Moscow and Beijing have tested a string of sophisticated weapons, from radar-evading aircraft and anti-ship missiles that fly many times the speed of sound, to integrated air defenses, reported Reuters.
Pentagon: Military Losing Technological Superiority to China - During the first Gulf War in the early... http://t.co/9y9HzRs16d

— Outlaw Patriot (@OutlawPatriot) November 7, 2014
The Defense Department's spending of around $500 billion is still more than the next six or seven countries combined, but research and development spending has fallen more than 20 percent since President Barack Obama took office. China and Russia have rapidly increased their spending.
"China and Russia have been trying to close the technology gap by pursuing and funding long-term, comprehensive military modernization programs," Hagel said, as quoted by Reuters. "They are also developing anti-ship, anti-air, counter-space, cyber, electronic warfare and special operations capabilities that appear designed to counter traditional U.S. military advantages."
READ MORE:Pentagon's mystery 'space plane' to touch down after record time in orbit
Kendal's speech also comes a few days before President Obama leaves for a weeklong trip to Asia to pursue a free trade agreement –the Trans Pacific Partnership – with a dozen regional countries that does not include China. He will first visit China, then Burma, and then Australia for a G-20 meeting. It is expected the president will discuss with China the two countries' dueling cyber warfare efforts, as well as Chinese military provocations toward neighboring Asian countries.
You can share this story on social media: