MSNBC personality found guilty of $1.2mn scam
Published time: 31 Oct, 2014 00:08
Edited time: 31 Oct, 2014 00:28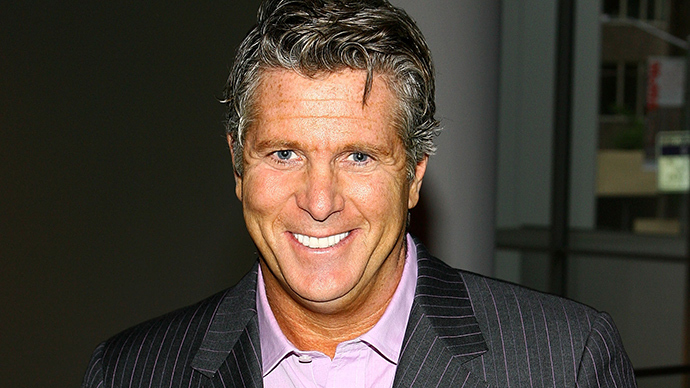 A Manhattan judge has found an MSNBC personality and former CNBC television host guilty of scamming a Sotheby's broker out of his million-dollar commission. The judge called the scam "dishonest" and "greedy."
Multi-millionaire Donny Deutsch was found guilty by a Manhattan court judge of scamming a real estate broker out of his $1.2 million commission over the sale of Deutsch's $30 million Hamptons home. Sotheby's International Realty broker Edward Petrie said he had a potential buyer, investor Howard Marks, for Deutsch's East Hampton home in 2010. But Deutsch knew Marks and double-crossed him by going behind Petrie's back and brokering the sale privately to avoid paying the commission fee.
READ MORE:American Red Cross accused of diverting funds from storm victims to own PR campaign
Sleazy Donny Deutsch(D-MSNBC) Scams Real Estate Broker Out of $1.2 Million http://t.co/iBWJ7MyhI5

— DANEgerus (@DANEgerus) October 30, 2014
"This court considers that and refusal to acknowledge [Petrie] as the broker to be marks of dishonesty and greed," Justice Charles Ramos said in his decision. Ramos awarded Petrie's employer, Sotheby's, $1.2 million, reported the New York Post.

"Both characteristics are particularly unbecoming when exhibited by those blessed with great wealth," the judge added.
READ MORE:Fraudsters stole $2 mn in Instagram paycheck selfies scam
Deutsche hosted 'The Big Idea With Donny Deutsch' on CNBC, and regularly appears on MSNBC's morning talk show 'Morning Joe.'
#morningjoe Will Geist make Gordon Gekko jokes next time Donny Deutsch appears on Morning Joe seeing as how Judge says Donny stole 1Mil?

— hunt bird (@huntbird52) October 30, 2014

"Mr. Deutsch is shocked and outraged by this ruling, which is wrong based on law and fact. The ruling was based on the Sotheby's broker's contention that Mr. Deutsch agreed to a 4 percent commission arrangement," a representative for Deutsch told the Post. "This is an outright and absolute lie. There was no such agreement, neither verbal nor written, and internal Sotheby's email communications confirm this. Mr. Deutsch will vigorously defend his position in court and is very confident this decision will be reversed on appeal."
OH, WHAT WILL BECOME OF HIS PURPLE SHIRTS?! MT @HeyTammyBruce: Judge Finds Donny Deutsch Guilty of Scamming Realtor http://t.co/LN1rQ63sPw

— Brian S. Wise (@BrianSWise) October 30, 2014

Deutsch is reportedly worth upward of $200 million dollars, according Breitbart.com. He purchased a five-story property in New York City for $21 million and spent another $20 million on renovations in 2006. He took over this father's advertising company, David Deutsch Associates, in 1989 and sold it in 2000 to Interpublic Group of Companies for $265 million.
READ MORE:DEA 'interested' in Americans' investments in Canada's medical pot business
Judge Finds MSNBC's Donny Deutsch Guilty Of Scamming Realtor Via:BREITBART http://t.co/0vKMWQ5WnF#TCOTpic.twitter.com/FbFW1tYa5T

— Rāzərbak Nation (@MediaJuggernaut) October 30, 2014