Pot of Gold: Alaskan marijuana sales set to generate $100mn in taxes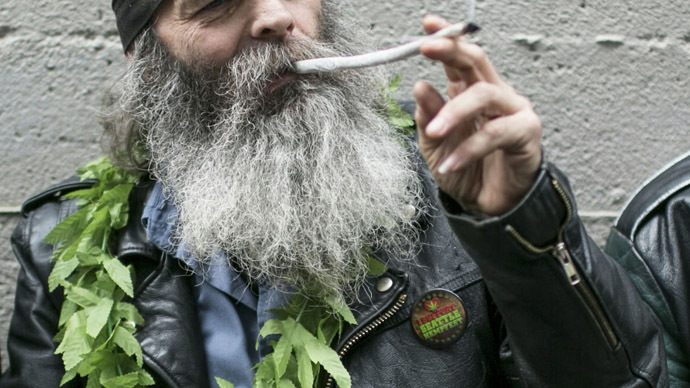 If voters decide to legalize marijuana in Alaska, annual sales could generate more than $100 million in tax revenue by the time 2020 rolls around, sales analysts believe.
The Marijuana Policy Group said if Alaskan voters say "yes" to the ballot measure in next week's referendum, sales will generate $7 million in state tax revenue, or 22 percent of demand, in the first year, the Huffington Post reported. Those sales would be the equivalent to four metric tons of marijuana – an amount that would fill almost half the length of a football field.

If the "yes" vote is successful, Alaska would become the third state after Colorado and Washington to legalize recreational use of the drug.

While $7 million seems like a large sum, experiences in Colorado and Washington show profits and tax revenue grow incrementally.

"Previous studies incorrectly assume that all demand will quickly shift to regulated markets," the researchers noted in their report released Monday. "In our experience, such assumptions are naïve."

The Marijuana Policy Group, an organization of Colorado researchers and economic consultants, based their analysis on sales in Colorado. Their project is modest for Alaska despite being aware that Alaskans consume 18 metric tons of marijuana a year. Those purchases come from sales through the black market, medical caregivers, home growers and the re-sale of medical marijuana on the black market.
READ MORE:Falling short: Colorado recreational pot revenues not as high as expected
Meanwhile, the booming sales that were expected from the industry are not happening yet. In Colorado, sales were anticipated to generate $33 million, but in six months sales only generated $12 million. State taxes are 27 cents on the dollar for those selling with a permit, and so far only 60 percent of Coloradans go through legal channels to purchase the drug, according to the Marijuana Policy Group.
For the sake of the children, I think we can all agree that legalization, along with regulation and education is... http://t.co/19F5KqF3in

— Alaska Cannabis Club (@AKCannabisClub) October 28, 2014
There might also be concern about investments in marijuana businesses because of the legal risk. A former US Drug Enforcement Administration official told Reuters the agency is watching American business for possible violations. The selling and possessing of marijuana is still illegal under US federal laws.
READ MORE:DEA 'interested' in Americans' investments in Canada's medical pot business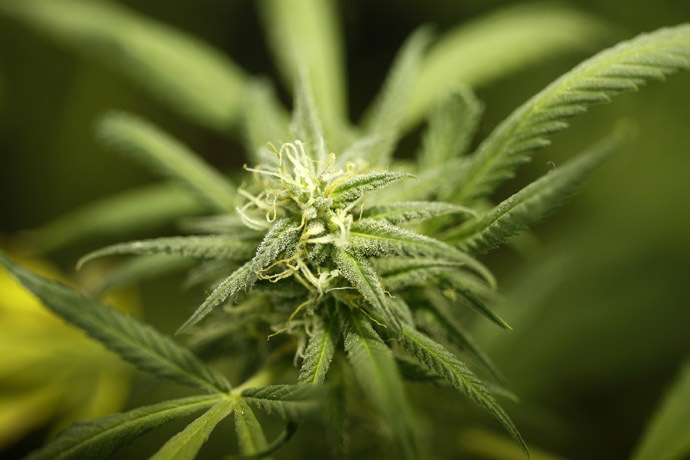 Under Measure 2, adults 21 and older would be allowed to possess up to one ounce of marijuana and grow up to six plants (with no more than three being mature) for personal use. The measure would legalize the manufacture, sale and possession of marijuana paraphernalia, including devices for smoking and storing the plant, according to the Huffington Post.
READ MORE:Chicago mayor wants marijuana decriminalized across Illinois
Alaskan voters have rejected the legalization measure twice already in 2000 and 2004, but they legalized medical marijuana in 1998. Projections of which way the vote will go remain uncertain. Two polls show mixed reactions with one recording 53 percent of voters opposed and the other recording 57 percent in favor of legalization.

"Big money plays a huge role in the "yes'"campaign," Kevin Sabet, legalization opponent and co-founder of Smart Approaches to Marijuana (SAM), told Fox News.

"You have millions of dollars poured into the "yes'"side and on the "no'"side, you just have a lot of volunteers from citizens and groups that don't traditionally have a lot of money. They are trying to manipulate from the outside."

Sabet added that Drug Policy Action received major funding from billionaire currency trader George Soros, who contributed $500,000 to the campaign in Oregon, and the family of late billionaire Peter Lewis, the founder of Progressive insurance, which gave $300,000 to the Washington, DC–based New Approach PAC.
READ MORE: Philadelphia becomes largest US city to decriminalize marijuana
Oregon, Florida and Washington, DC, will vote on some form of marijuana legalization in November. Twenty-three states and DC have legalized medical marijuana, but the drug is still banned by the federal government, which classifies the plant as a Schedule 1 substance – the same classification for heroin and LSD.
#Marijuana ballot initiatives in the #Midterms2014 will set up 2016 as a crucial year for cannabis policy in the U.S. http://t.co/ovadLENMTH

— Elaine Kamarck (@EKamarck) October 28, 2014
You can share this story on social media: