'Harlem Kevorkian' gets 12 years for assisting suicide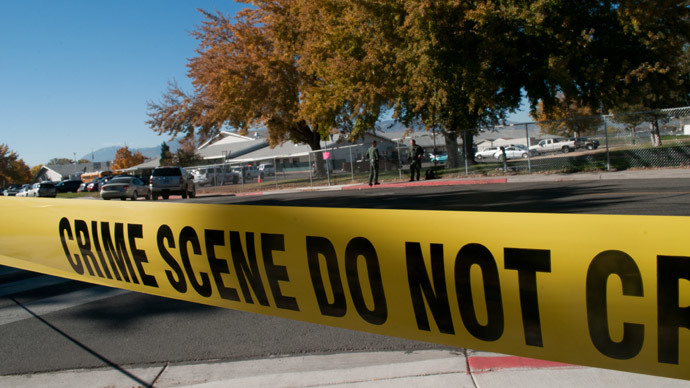 The man dubbed the "Harlem Kevorkian" was sentenced to 12 years in prison for a case in which he was hired to assist in another man's suicide.
Kenneth Minor, 42, was sentenced on Monday for first-degree manslaughter for helping a motivational speaker commit suicide and then making the death look like a robbery. Minor pleaded guilty last month.
'Harlem Kevorkian' pleads guilty to manslaughter via @nyposthttp://t.co/Apq81RANTf

— KATSKAN (@TheRaytedex) September 29, 2014
The whole incident happened in 2009, when motivational speaker Jeffry Locker hired Minor to help him kill himself – "do a Kevorkian," Minor quoted Locker as saying. The motivational speaker reportedly asked Minor to make it look like a robbery so his family could collect on $18 million dollars in life insurance policies.
Minor claimed he held a knife steady against a steering wheel in a car parked in Harlem while Locker repeatedly thrust himself onto the blade. Locker was found dead in his car, bound and stabbed six times in the chest, according to the New York Daily News.
READ MORE:Young Oregonian to end life under death-with-dignity law, calls for more end-of-life rights
Minor was then caught on surveillance cameras using Locker's ATM card to withdraw $1,400 after the killing.
The court heard that Locker, despite being a motivational speaker and self-help author, was deeply in debt and feared financial ruin, according to letters he'd written to a federal bankruptcy court.
Minor originally pleaded not guilty to murder in 2011, but was convicted and sentenced to 20 years in jail. The case was sent back because the judge had improperly instructed the jury on the law and left them with no choice but to convict Minor of murder. In the new case, Minor pleaded guilty to manslaughter.
"Every choice that I made I made myself … I stand here before you today and I accept responsibility for what I did because I didn't do the right thing," Minor told the court. "I failed Mr. Locker that night because of my own greed."
Prosecutors in the case argued Minor did more than help Locker take his own life: that he was the one who did the stabbing.
"This was murder for money, not a mercy killing," District Attorney Cyrus R. Vance Jr. said in 2011.
Minor has served five years of his original sentence but he plans to appeal further. Minor's lawyer, Daniel Gotlin, argues his client's crime amounts to a lesser degree of manslaughter than the first-degree charge to which he pleaded guilty.
READ MORE:New Mexico judge rules assisted suicide a 'fundamental right'
Although Minor was dubbed the "Harlem Kevorkian", the real Kevorkian was Jack Kevorkian who was known for publicly championing a terminal patient's right to die via physician-assisted suicide. He claimed to have assisted at least 130 patients in their deaths. He was portrayed in the media as "Dr. Death," but many consider Kevorkian a hero for helping to set the platform for many states to legalize physician-assisted suicide.
Under New York law, "causing or aiding" a suicide is a form of second-degree manslaughter punishable by a maximum of 15 years in prison. First-degree manslaughter, by contrast, entails intending serious injury to someone.
Going to Harlem to have a "Kevorkian" done. SMH - leaving ur fam w/o father bcuz of money! #48hours - root of ALL evil...

— Lady Fearless (@ARISAR) April 29, 2012
You can share this story on social media: