Thousands of Brits attempt suicide while waiting for help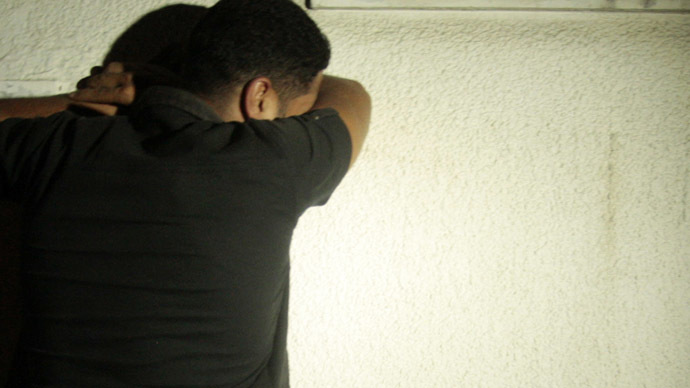 Thousands across the UK have attempted suicide as they face "unacceptably long" waits for psychological treatment, experts have warned.
The report, released by the We Need to Talk coalition on Tuesday, revealed that one in six patients tried to end their lives while on an NHS waiting list. It also said one in 10 patients wait for more than a year just to be assessed for treatment.
In a survey of 2,000 patients who have tried to access therapy in the last two years, almost one in 10 were waiting over a year between referral and assessment and 41 percent waited more than three months.
While they were on waiting lists, 67 percent said that they felt more mentally unwell and four in 10 said they have harmed themselves.
Two-thirds said they experienced suicidal thoughts and 16 percent said they had attempted suicide.
The report focuses on referrals for treatment under the Improving Access to Psychological Therapies (IAPT) program. IAPT services include talk therapy and counseling, which are mainly for patients suffering from anxiety and depression. These services are meant to detect if a patient is at risk of suicidal behavior.
Most NHS areas saw between 1,000 and 3,000 IAPT referrals in the last quarter of 2013/14 – but in some areas there were fewer than 100, suggesting that many patients are not being referred for the help they need. This is said to be due to severe NHS budget cuts. Since 2012, the equivalent of more than 200 full-time mental health doctor posts have been cut, as well as 3,600 nursing posts.
"Mental health services aren't currently set up to cope with demand," said Paul Farmer, chairman of the We Need to Talk coalition and chief executive of mental health charity Mind.
"We know that in some parts of the country investment in IAPT and other models has (sic) transformed lives as people have been able to access the help they need when they need it. But far too many are facing unacceptably long waits or are struggling to even get a referral. This simply isn't good enough."
He called on the next government, which will be elected in 2015, to make mental health a priority by introducing waiting times targets – demanding that psychological therapies should be available within 28 days after requesting a referral.
Dr Martin McShane, NHS England's director for long term conditions, said: "As part of our commitment to 'parity of esteem', we would like to be in a position to introduce for the first time access standards/waiting times for mental health services, on a phased basis, beginning next year."
You can share this story on social media: