Suspected Nazi war criminals collecting 'millions' in Social Security – investigation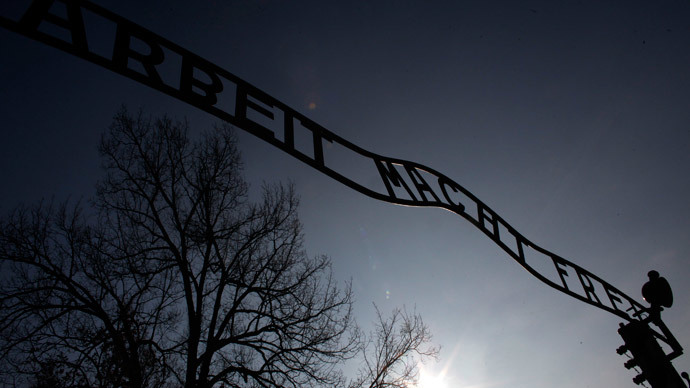 US taxpayers have paid millions of dollars in Social Security benefits to dozens of suspected Nazi war criminals, even after they were forced out of the United States, an investigation by the Associated Press has found.
The investigation revealed that since 1979, at least 38 members of the Nazi Party, including the notoriously brutal SS guards, were able to receive millions of dollars in Social Security payments.
Of that number, at least four former Nazis – all of whom live in Europe - are still collecting their benefits.
READ MORE: Putin: Nazi virus 'vaccine' losing effect in Europe
By March 1999, over two dozen suspected Nazi criminals had collected $1.5 million in Social Security payments after being forced to leave the country, AP reported. The payouts have since reached "into the millions."
The loophole for allowing suspected Nazi war criminals - complicit in the murder of millions of Christians, Jews, gypsies and other minority groups - to continue getting benefits began with former Nazis, Arthur Rudolph and John Avdzej, who were forced to emigrate from America, but were permitted to keep their monthly Social Security checks.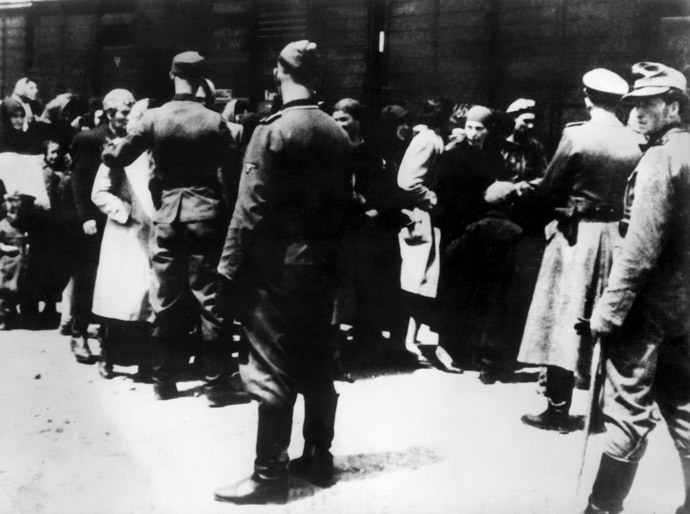 Among other former Nazis who are eligible for Social Security payments is former Auschwitz guard Jakob Denzinger, who after moving to Ohio following World War II started his own plastics company. Denzinger was enjoying a successful new life until Nazi hunters caught up with him in the late 1980s.
In 1989, Denzinger lost his American citizenship, but was permitted to keep his Social Security privileges if he left the country. Today, Denzinger, who is 90 years old, lives in Osijek, Croatia, and still collects $18,000 in US benefits every year.
"I don't want to say anything," Denzinger said when AP reporters asked him for an interview.
Denzinger's son, Thomas, who still lives in the United States, said his father should not be forced to lose his benefits.
"This isn't coming out of other people's pockets," he said. "He paid into the system."
Another former Nazi, former Montana resident Martin Hartmann, 95, is now living in Berlin where he is collecting Social Security benefits, according to an AP source who requested anonymity. Hartmann left the US in 2007, just before his citizenship was about to be taken away.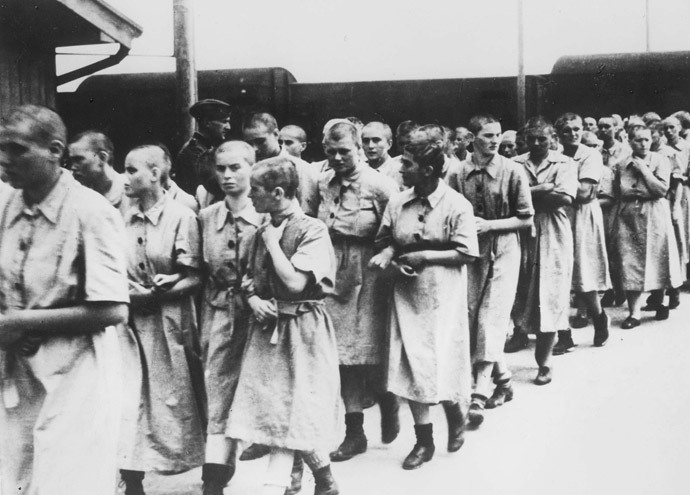 For many of these individuals, who were abruptly forced to leave the United States late in life, the benefits provide an important source of income. An individual who earned an annual salary of $44,800 and turned 65 in 1990 would be eligible to collect about $15,000 annually in Social Security benefits, according to the Urban Institute, the Washington nonprofit, as cited by AP. Adjusted for inflation, that comes out to be $375,000 over 25 years.
William "BJ" Jarrett, a spokesman for the Social Security Administration, said US law does not allow us "to disclose information because the individual is a Nazi war criminal or an accused Nazi war criminal," he told the news agency.
The Social Security Administration refused AP's request "for the total number of Nazi suspects who received benefits and the dollar amounts of those payments."
The report shows the US State Department was apprehensive over the techniques used by the Justice Department's unit for hunting Nazis, the Office of Special Investigations (OSI), which was suspected of negotiating with an estimated 10,000 former Nazis living in the United States so they would leave the country voluntarily.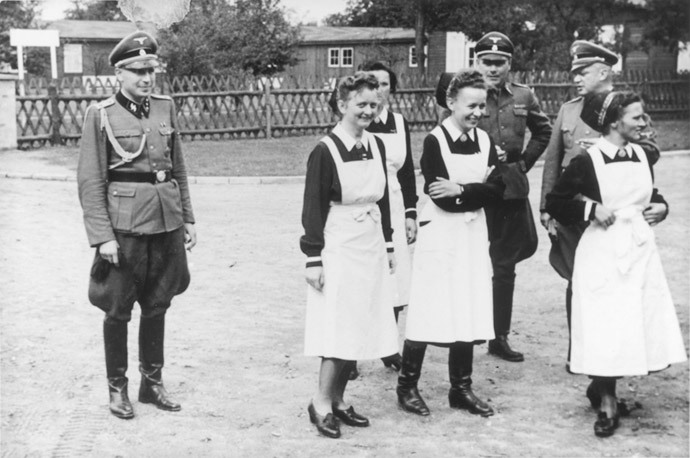 The suspected Nazis could not be tried in US courts, since their alleged crimes occurred outside US territory. Thus, many were advised to leave the country with their US passports and renounce American citizenship once abroad – a practice dubbed "Nazi-dumping."
In 1999, legislation was introduced to terminate social benefits for any suspected Nazi member – American citizen or otherwise - who left the country voluntarily. However, the bill was rejected, with opponents saying the litigation costs involved in trying to force former Nazis out of the country without Social Security benefits would be exorbitant.
READ MORE: Ex-KKK leader charged with attacking Jewish centers, killing three
Rabbi Marvin Hier, the founder of the Simon Wiesenthal Center, would like to see Social Security benefits to the suspected Nazis terminated, since the state allowances were essentially "rewarding" the recipients for their past actions.
"Someone receiving an American pension could live very well in Europe or wherever they settled," Hier told AP. "We, in effect, were rewarding them. It didn't make any sense."
You can share this story on social media: