Ex-KKK leader charged with attacking Jewish centers, killing three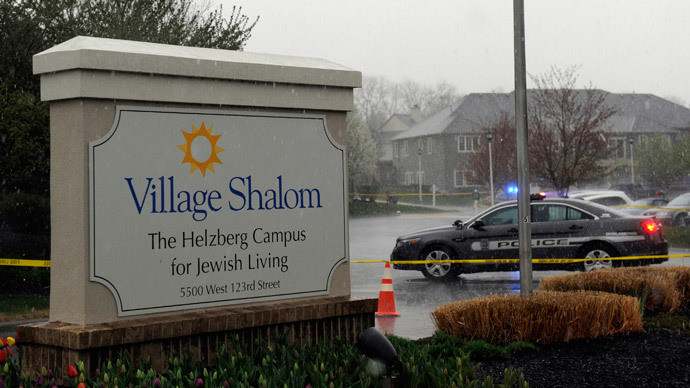 A shooting rampage at two Jewish facilities in Kansas took the lives of three people on Sunday, and was allegedly carried out by the former Grand Dragon of the Carolina Knights of the Ku Klux Klan.
Law enforcement officials in Overland Park, just south of Kansas City, have arrested a man named Frazier Glenn Cross – also known as F. Glenn Miller – in connection to the shooting. According to the Kansas City Star, Miller has "a long history of anti-semitism," and local news outlet KMBC captured the suspect yelling, "Heil Hitler" as he sat handcuffed in the back of a police car.
The deadly shooting occurred on Sunday, when the 73-year-old man reportedly shot two people in the parking lot of the Jewish Community Center of Greater Kansas City. The two victims' identities were confirmed by the family to be 14-year-old Reat Griffin Underwood and his grandfather, Dr. William Lewis Corporon
"It is with deep sadness that we confirm the tragic loss of Dr. William Lewis Corporon and Reat Griffin Underwood (Losen) who died as a result of the injuries they sustained in today's shooting at the Jewish Community Center. Dr. Corporon was Reat's Grandfather, whom he loved very much," said a statement signed "Will Corporon, Son and Uncle," according to the Associated Press.
The third victim, meanwhile, was a woman who was killed at the Village Shalom retirement center. She has not been identified yet, however.
As noted by the AP, at this time police have no reason to believe Miller knew any of the victims. Although Douglass would not classify the event as a hate crime, he said investigators are not overlooking any possibility.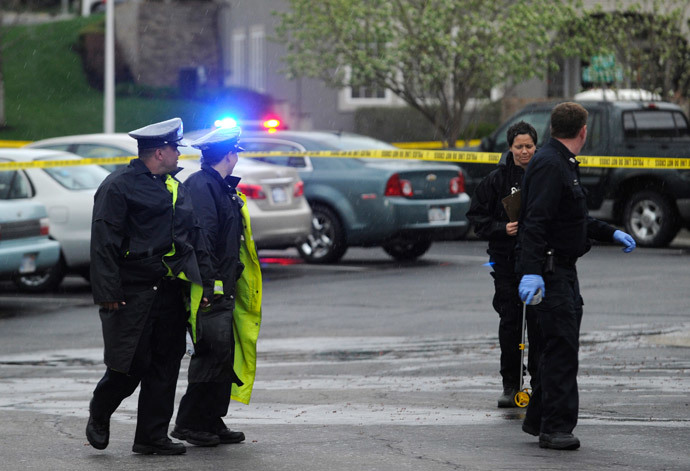 "We're investigating it as a hate crime, we're investigating it as a criminal act, we haven't ruled out anything," he said to the AP.
"There was a shotgun that was involved. We are exploring the possibility that a handgun was involved in the shooting at the two persons that he missed, and we are looking at the possibility of an assault rifle."
In a report by NBC News, the Southern Poverty Law Center said it had sued Miller back in the 1980s for "intimidating African Americans," and noted the man had multiple encounters with police throughout his life. He was also reportedly active in a neo-Nazi group called "The Order," which promoted violence against Jews and black Americans.
Miller also served two tours of duty in Vietnam, and spent 13 years as a Green Beret before being forced to leave as a result of his connections to the KKK.
Commenting on the situation through a statement, President Obama said, "I have asked my team to stay in close touch with our federal, state and local partners and provide the necessary resources to support the ongoing investigation. While we do not know all of the details surrounding today's shooting, the initial reports are heartbreaking."