Google 'beats Goldman Sachs' in political campaign donations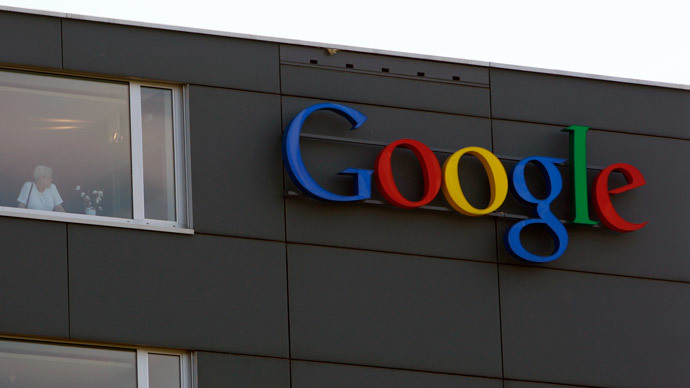 Google has ramped up its political contributions and spent more money on political campaigns this year than global investment bank, Goldman Sachs. The tech giant is looking to gain more political clout in Washington,it was revealed.
Google's political action committee, NetPAC, forked out $1.43 million this year, surpassing Goldman Sachs' PAC expenditure of $1.39 million, the Financial Times reported.
Political involvement has skyrocketed in the last few years. In 2006, Google's PAC spent just $37,000. During the last midterm election in 2010 Google invested only a third as much as Goldman Sachs.
According to Google, its NetPAC donations are decided by a bipartisan group of senior executives, the newspaper reports.
Some of the reasons behind Google's involvement include privacy concerns and internet search monopoly issues.
Google is not the only Silicon Valley company investing heavily. Other companies like Microsoft, Facebook, Intel, Amazon have also stepped up their financial support of policymakers.
According to Financial Times figures, Microsoft is leading with a total spending of $1.78 million. Facebook and Amazon are in third and fourth place with $375,000 and $177,000, respectively.
Twitter and Yelp have both launched PACs in recent years. Apple and Uber do not have PACs, but they have increased spending on political lobbyists.
Tech and internet companies have so far donated almost $22.5 million in the 2014 election campaign, according to the Center for Responsive Politics. This is $121 million less than PAC contributions from the securities and investment industry.
Silicon Valley tech companies are donating generously in political lobbying in the hope of increasing their influence over debates in Washington on issues such as tax, more visas for skilled migrants and bigger oversight of US intelligence agencies.
When it comes to candidates and parties, the Center for Responsive Politics found the balance has also shifted. In 2010, Democratic federal candidates received 55 percent of PAC contributions from tech firms, while Republicans received 45 percent. Over 2014, things have changed and Democrats have received 48 percent of Silicon Valley donations versus the Republicans with 52 percent.
The Financial Times points out that people working in the technology sector typically lean left, while tech companies are massively donating more to Republicans, or share their money equally between the two parties.
"The executives of those companies may not always agree with Republicans on social issues, but for a lot of them, at the end of the day, business is business," Reed Galen, a Republican consultant based in California, told the newspaper.
According to the Sunlight Foundation, a non-partisan non-profit group, tech company employees tend to donate to Democrats.
Slated for November 4, this year's midterm elections are less than three weeks away. According to AP, more than 904,000 Americans have already cast their ballots, with almost 60 percent of those early votes in Florida.
Midterm congressional elections will show which party is to head the Senate for the final two years of President Barack Obama's administration. Experts say Republicans have strong chances to either hold or expand their majority in the House of Representatives.