US paratroopers conduct largest drills since 9-11 with scenario reminiscent of fighting ISIS (VIDEO)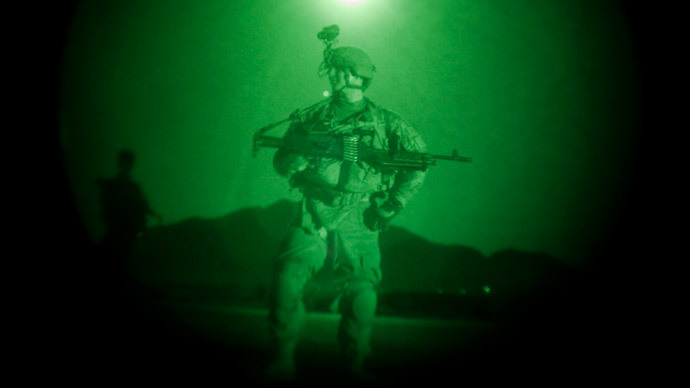 Late last month, the US Army completed the largest simulated ground-combat exercise since the attacks of Sept. 11, 2001 in preparation for a confrontation with the likes Islamic State, which blends insurgent tactics with large ground-force maneuvers.
The 12-day exercise held at the Army's 200,000-acre Joint Readiness Training Center in Fort Polk, Louisiana included an initial drop of about a thousand paratroopers from the 2nd Brigade Combat Team of the 82nd Airborne Division along with numerous combat and reconnaissance materials needed for a swift-response scenario, The Huffington Post reported.
Flown into fictional enemy territory - "controlled" by 800 troops of an actual airborne battalion known during the exercise as Opposing Force - the paratroopers are charged with preparing for intense fighting drills in an environment pre-planned to be as hectic than an actual combat scene, if not more so.
Upon landing, the "troops will clear the airstrip with a front-end loader that came down by chute with them. Then they'll begin waving in a stream of heavy cargo planes carrying another 4,000 paratroopers; 2,000 reinforcing troops; and armored vehicles, heavy weapons and even helicopter gunships. While Air Force fighters circle overhead, they will set up a high-tech, multi-room air-conditioned tactical operations center to manage the multiple firefights breaking out, and link up with clandestine Special Operations Forces who preceded them on the ground," The Huffington Post's David Wood reported.
Once troops landed and set up shop, the exercise called for them to face repeated crises, all scripted in advance. Troops on both sides have access to tanks, heavy weaponry, IEDs, air and artillery strikes, rockets, and small arms fire, yet all but a few drills are conducted with blank rounds. Troops and even support vehicles have sensors that indicate when they have been wounded or killed in action. Despite simulated casualties, medic teams must attend to wounds on the "battlefield."
President Obama has insisted that he will not order combat troops to fight on the ground in Iraq or Syria against Islamic State, the extremist group which has come to control large areas in those nations. Yet top US military officials have said that they are willing to suggest that path. The US has several hundred military "advisers" aiding security forces in Iraq.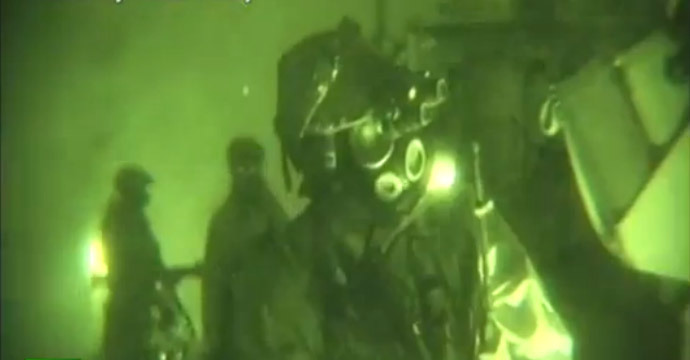 If Obama changes course and chooses to send ground troops to fight Islamic State, the 82nd Airborne troops involved in the war-game simulation are likely candidates, Huffington Post reported, and this fake operation played out at Fort Polk could very well be how they would arrive.
The priority for troops dropped into the scenario began with securing chemical weapons and seeing to it that Americans were evacuated from the area. Yet other scenarios - ones that both could happen and have happened - came into play: a US consulate is attacked, as the US diplomatic compound in Benghazi, Libya was in 2012, leading to the death of Ambassador Christopher Stevens and others; US diplomats waiting for evacuation; fire from a supposedly allied national army, as happened to American troops in Iraq; a moderate rebel force in need of support, like in Syria; and an opposing army, like Islamic State, using both insurgent and ground-army tactics.
As in reality, ground commanders during the exercise communicated with acting officials of the 82nd Airborne Division staff, U.S. Central Command, the Pentagon and the White House. In addition, paratroopers must work with Special Operations Forces that operate apart from the larger Army brigade.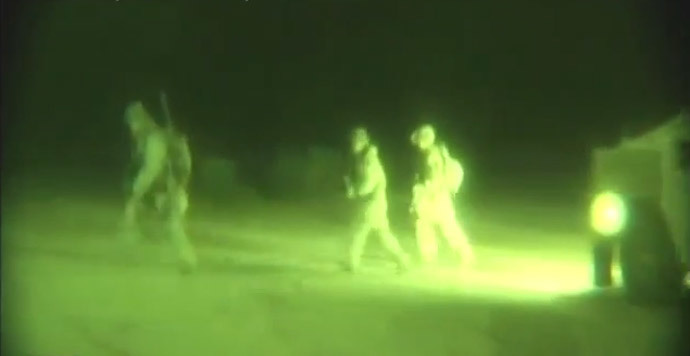 The brigade finished the exercise prior to being named the main aspect of the US Global Response Force, "a combined air-ground assault force that for the next eight months will be on high alert."
The Pentagon has for years maintained such a brigade from the 82nd Airborne should need for a quick-reaction operation materialize. The "ready" brigade has to be airborne within 18 hours with the aim of stabilizing an area before a more permanent US military team can move in.
The exercise was borne from a 2012 US Army strategy document that noted a shift in what ground forces may encounter in the future, calling for a move away from counterinsurgency tactics of the wars in Iraq and Afghanistan and to more diverse threats, likely in the Middle East.
The US Army may get what it trained for in Islamic State as it fights for more territory amid civil war in Syria and a divided population in Iraq,
"This battlefield is incredibly complex," said Col. Christopher C. LaNeve, operations group commander for the Joint Readiness Training Center and a former brigade commander. "What prepares you for a fight against the Islamic State is being incredibly violent at the moment you have to, and the next minute being able to deal with civilians."
You can share this story on social media: