2nd Dallas nurse with Ebola flew with 132 passengers day before showing symptoms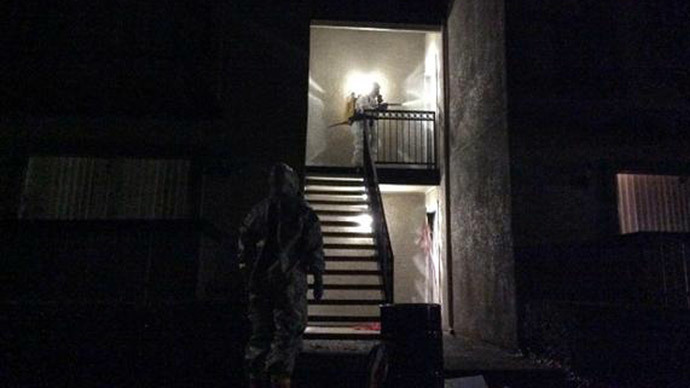 The CDC approved the Ohio-Texas flight of Amber Vinson – the second Dallas health worker infected with Ebola – after the nurse reported a low-grade fever at the time. Vinson, who flew with 132 passengers, cared for the first US victim of the virus.
Vinson, who was identified by her family according to reports, was among those who cared for initial Ebola patient Thomas Eric Duncan at Texas Health Presbyterian Hospital, health officials said early Wednesday after confirming her infection.
Vinson came down with a fever on Tuesday and was taken into isolation at Texas Health Presbyterian Hospital, health officials said. The hospital had withheld her name, age, and position until the family offered further details.
She did not exhibit symptoms of Ebola during the flight, according to the US Centers for Disease Control and Prevention (CDC).
Vinson said she got a green light from the CDC before boarding the flight, CBS Dallas Fort Worth reported. The nurse said she was in contact with the CDC on multiple occasions to make sure it was permissible for her to fly with her fever.
"This nurse, Nurse Vinson, did in fact call the CDC several times before taking that flight and said she has a temperature, a fever of 99.5, and the person at the CDC looked at a chart and because her temperature wasn't 100.4 or higher she didn't officially fall into the category of high risk," CBS Dallas medical reporter Dr. John LaPook said.
The CDC also confirmed to Fox 4 News that it told Vinson she could fly.
Nevertheless, during a Wednesday news conference, CDC Director Thomas Frieden said the nurse should not have traveled on a commercial airline, and in the future healthcare workers in contact with Ebola patients should be prevented from doing so. At the same time, Frieden confirmed that there is very low risk to any passenger who shared the flight with her.
The CDC has urged other passengers on Vinson's Ohio-to-Texas flight to call its toll-free hotline, 1-800-CDC-INFO.
Vinson was part of the team of dozens who treated Duncan earlier this month. Duncan, who had traveled to Dallas from his native Liberia, died on Oct. 8 from effects of Ebola, the latest outbreak of which has killed more than 4,000 people in West Africa. Nurse Nina Pham, also on the team that treated Duncan, was confirmed on Sunday to have contracted Ebola. She was in good condition, doctors said, as of late Tuesday.
Dr. Daniel Varga, the hospital's clinical director, described the diagnosis of Vinson, whom he did not name, as "an unprecedented crisis" at a news conference on Wednesday, adding that it is yet unknown how she was infected, but that "it's clear there was an exposure somewhere, sometime in their treatment of Mr. Duncan," he said, according to Yahoo News.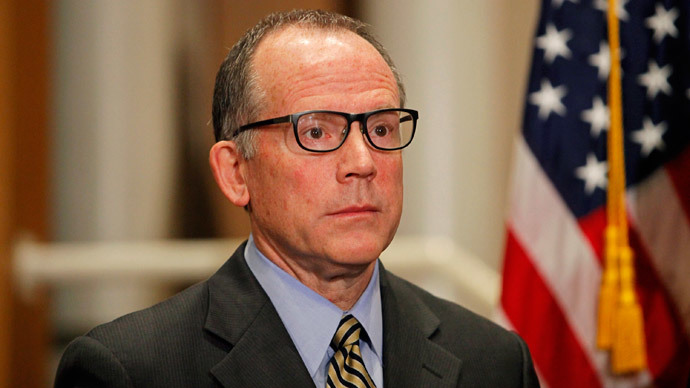 "We're a hospital that may have done some things different with the benefit of what we know today," Varga said. "Make no mistake, no one wants to get this right more than our hospital."
Dallas County Judge Clay Jenkins said during the news conference that the new diagnosis was a "gut shot" to hospital staff, adding that local officials are taking into account the possibility of more workers who treated Duncan testing positive in the coming days.
"That is a very real possibility," he said.
The CDC said Tuesday that 76 people at Texas Health Presbyterian Hospital could have had exposure to Duncan following his second visit to the emergency room on Sept. 28. He initially sought care at the hospital on Sept. 25, but was sent home the next morning.
"As we have said before, because of our ongoing investigation, it is not unexpected that there would be additional exposures," the CDC said in a statement early Wednesday.
"An additional health care worker testing positive for Ebola is a serious concern, and the CDC has already taken active steps to minimize the risk to health care workers and the patient."
Another 48 people identified as having contact with Duncan before he was isolated on Sept. 28 have not shown signs of Ebola.
Nurse Pham, the first American Ebola patient diagnosed in the US, had contact with Duncan the first nine of ten days he was in isolation care at Texas Health Presbyterian Hospital, according to medical records obtained by AP. After running a fever on Friday, Oct. 10, she went to the hospital where she was placed in an isolation unit.
Nurses allege poor standards
Ebola is transferred via contact with bodily fluids from a disease carrier. Pham had worn protective gear - a gown, mask, gloves, and a face shield - while treating Duncan, hospital officials said early this week, according to Dallas Morning News.
Yet late Tuesday, the largest nurses' union in the United States pushed back against the narrative that health care workers at the scrutinized hospital were required to take proper precautions from the beginning of Duncan's care there.
Nurses at the hospital told National Nurses United that workers were left exposed due to lack of protective gear and constantly-shifting safety standards, AP reported. The nurses that spoke out were in a position to know about Duncan's care and protocol offered to staff regarding how to deal with Ebola, Nurses United said.
In a statement, RoseAnn DeMoro, executive director of Nurses United, said "several" and "a few" nurses - she did not specify how many - alleged that: Duncan was held in a non-isolated area of the emergency room for hours, possibly infecting many others; patients exposed to Duncan were only isolated for one day before being released to areas with other patients; Duncan's nurses were treating other patients; Ebola training for staff was not mandatory, nor was it prioritized; Duncan's lab samples went through the hospital's pneumatic tubes, possibly contaminating the specimen delivery system; and hazardous waste was not disposed of properly.
"There was no advance preparedness on what to do with the patient, there was no protocol, there was no system," said Deborah Burger of Nurses United, according to AP.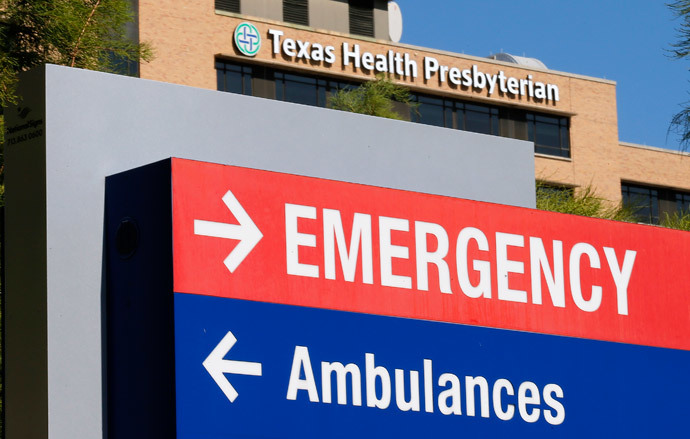 Burger said even now, some workers at the hospital still do not have proper Ebola-safe equipment.
"Hospital managers have assured nurses that proper equipment has been ordered but it has not arrived yet," she said.
Nurses had to "interact with Mr. Duncan with whatever protective equipment was available" despite the presence of "a lot of contagious fluids," according to the union's statement.
The hospital's nurses are not represented by Nurses United, or any other union. DeMoro and Burger said that nurses indicated they were told by the hospital not to talk to the press for risk of losing their job.
Wendell Watson, a spokesman for the Dallas hospital, did not respond to specific claims made by the nurses and said that this is the first time the hospital has heard such allegations.
"Patient and employee safety is our greatest priority and we take compliance very seriously," he said in a statement. "We have numerous measures in place to provide a safe working environment, including mandatory annual training and a 24/7 hotline and other mechanisms that allow for anonymous reporting."
He added that the hospital would "review and respond to any concerns raised by our nurses and all employees."
David R. Wright, deputy regional administrator for the US Centers for Medicare & Medicaid Services, the federal agency responsible for oversight of patient safety, indicated interest in the nurses accusations.
"We can't talk about whether we're going to investigate or not, but we'd be interested in hearing that information," he said, according to AP.
The CDC has yet to respond to the allegations.
Vinson's infection was confirmed through testing done at a state laboratory in Austin, and the CDC is conducting a second test expected to conclude sometime Wednesday.
Her Dallas apartment, where she lived alone with no pets, is being decontaminated by specialists, Yahoo News reported.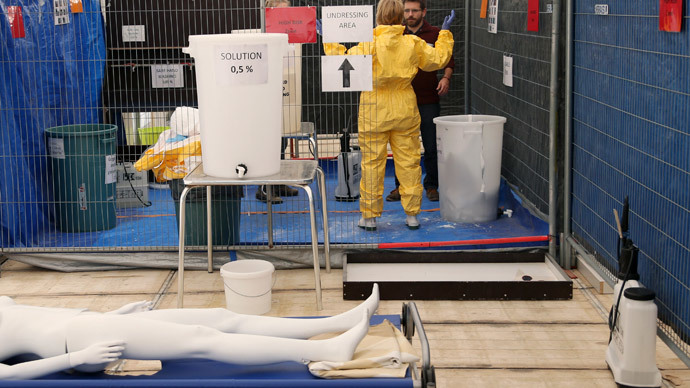 You can share this story on social media: