A house for an iPhone 6? Detroit homeowner will take anything for toxic property
Published time: 8 Oct, 2014 16:48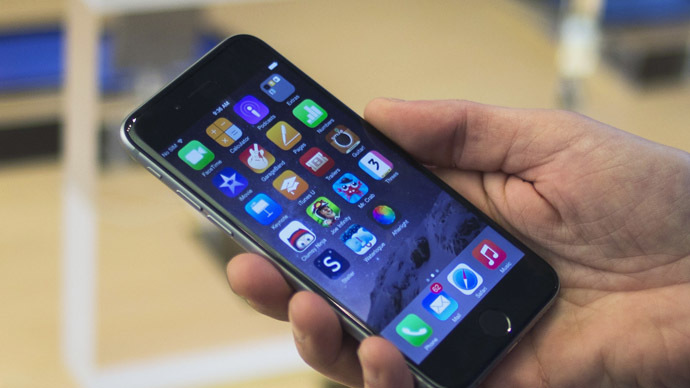 Never mind a kingdom for a horse – a homeowner in bankrupt Detroit is willing to trade his house in for the latest iPhone. At less than $1,000, that would mean taking a massive hit, as the beat-up property was bought for $41,000 in 2010.
The owner had been trying to sell the three-bedroom house for $5,000, but had no luck in finding a buyer in recession-hit Detroit. "It's a real listing," said real estate agent Larry Else, Fox Detroit reported."My client is overseas and he told me he would be willing to trade the property for an iPhone 6. It sounds to me like he wants the [iPhone 6+] version, but I think he's willing to negotiate."
The homeowner is desperate to sell, or try and get something for the property, which he has never lived in, as soon as possible. According to Else, thousands of homes in the city will be foreclosed maybe as early as next year, which would flood the market, making it even more difficult to conduct a sale.
#Detroit homeowner drops house price to a swap for an #iphone6. @mkeneallyhttp://t.co/iLBmJ6bUQr

— Mark Mooney (@mxmooney) October 8, 2014
Any interested buyer will also have a little extra pain if they take on the house. As the owner has not been in Detroit for four years, taxes have built up and the new landlord would also have to fork over in the region of $6,000 to make sure the house does not face foreclosure.
"We'd be willing to do a deal," Fox reported Else as saying. "They would be able to get it on quick claim, but eventually they would have to pay the back taxes. He might be willing to take anything – maybe an Android."
The landlord, who did not want to reveal his name, has never lived in Detroit and bought the property as an investment for $41,000 four years ago, believing that he could make money from renting it out. However, his purchase was did not reap the rewards he was hoping for. According to ABC News, the person he purchased it from had in fact bought it for only $10,500 just two weeks earlier.
"Public records don't show up that fast," Else said, explaining why his client paid almost four times as much for the property, adding that his client "was a victim himself."
Else admits that the "house is really not worth much at all," while it is in an area that "is a little bit dicey." The property itself does not have a front door, while all the windows are broken. However, according to Zillow.com, the house does include a finished basement, a plush garden, and city views from the second story.
Despite its dilapidated state, there has already been some interest in the property. Else said that one woman was interested in tearing down the house in order to salvage its wood paneling, while another person offered an iPhone 5 and $850 in exchange for the title deeds. However, it seems that the owner is still holding out for a better offer.
It seems as though exchanging houses for goods is becoming more popular, Else said, speaking to ABC News. "I did get a call from a seller today who said, 'We've been having a hard time selling our house. We have it listed for $20,000. Could I get a 1994 Chevy for this house?'"
Detroit's property market may have seen better days in the 1930s Great Depression. Around $1.9 billion is to be spent clearing abandoned or unusable properties within the city over the next five years. In the region of 70,000 houses will be demolished – around one in five dwellings in Detroit.
"Detroit will need as much as $850 million just to address neighborhood blight in the next few years," a report from the city's Blight Removal Task Force said in May. "Addressing the larger-scale commercial sites across the city could add an additional $500 million to $1 billion, because of their much larger size and their potential for greater environmental issues."
The city's population is now just 700,000 people – a massive drop from 1.8 million people in the 1950s, when it boomed as the auto capital of the US. With jobs at a premium, residents have sought to move to other parts of the country, and 1,200 buildings are scheduled to be bulldozed each month over the next five years.