4yo girl shares packets of heroin at daycare thinking it's candy, mom arrested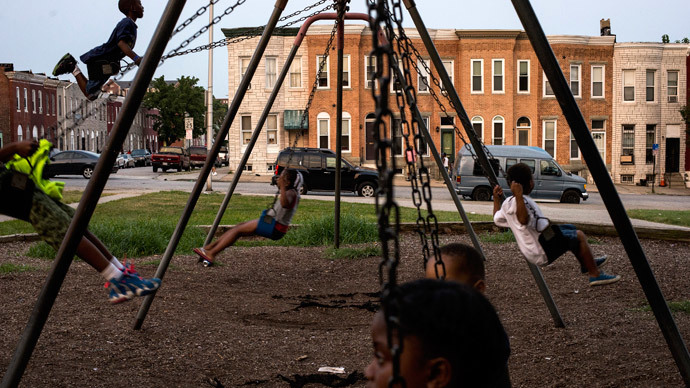 The practice of sharing is a value we wish to instill in all our children – but one little girl's urge to do so landed her mother in handcuffs after the child started passing out small packets of heroin to her friends at daycare.
Ashley Tull, 30, of Delaware was arrested on Monday after her four-year-old daughter was caught distributing the illegal drug to her fellow classmates at Hickory Tree Child Care Center in the town of Selbyville, police told AP. The child didn't realize the packets were full of drugs; instead, she thought the white powder was candy.
The young girl easily had plenty of heroin to go around the entire room, as police say they found 249 packets in her backpack, each weighing roughly 3.7 grams. The backpack had been given to the girl by her mother, after the daughter's school bag had been wrecked by the family pet.
4-year-old girl hands out packets of heroin at day care thinking it was candy http://t.co/skbzaKjeFCpic.twitter.com/7TBsGgi1v4

— FOX 5 DC (@fox5newsdc) October 7, 2014
Upon seeing the suspicious packets, teachers at the daycare center immediately took them away and called police, the Delaware Online News Journal reported.
"None of the packets were opened by any of the kids," Master Cpl. Gary E. Fournier said to the newspaper on Monday, adding that the center managed the situation "appropriately."
Still, Fournier said that multiple children were transported to a local hospital and examined before being released.
As for Tull herself, police charged her with maintaining a drug property and three counts of child endangerment before freeing her on a $6,000 bond. She was not charged with possession, but her three children – including a nine-year-old boy and 11-year-old girl – were placed in the custody of a relative. Tull has been ordered not to contact them.
Fournier told the News Journal that the investigation into the matter is ongoing, and declined to tell reporters who the heroin belongs to, or if they know. Either way, he said the little girl took the drugs to school "unknowingly."
The daycare center is not expected to face any charges.
You can share this story on social media: