Flawed response to Ebola in Texas raises concerns about US preparedness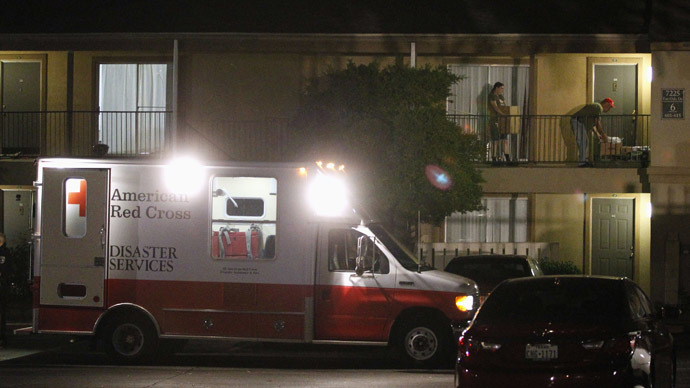 ​Months after the most severe Ebola outbreak ever began to claim lives overseas, the response underway now in the United States to the first diagnosed case of the disease occur in the US is under attack.
Thomas Eric Duncan, a 42-year-old Liberian citizen, became the first person to be diagnosed in the US with the potentially lethal disease during the last week, and efforts to prevent, contain and control a potential catastrophe have been bungled, by and large.
Local authorities right away came under fire for not diagnosing Duncan any earlier. Quickly it was revealed that he entered a Dallas, Texas hospital on September 25 with a fever and abdominal pain. Despite telling hospital personnel that he had returned from Liberia four days earlier, Duncan was sent home with antibiotics; three days later, Duncan was taken to the Texas Health Presbyterian Hospital in an ambulance and officially diagnosed by the Centers for Disease Control and Prevention two days later on September 30.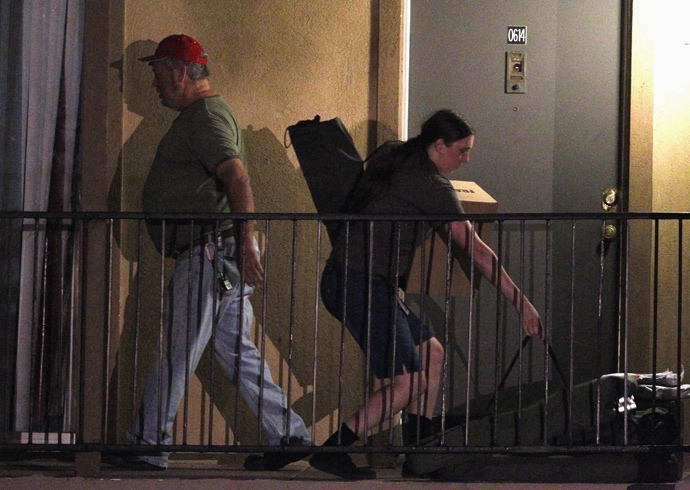 "[E]ven a single case of Ebola diagnosed in the United States raises concerns. Knowing the possibility exists, medical and public health professionals across the country have been preparing to respond," the health office said then. "CDC and public health officials in Texas are taking precautions to identify people who have had close personal contact with the ill person and health care professionals have been reminded to use meticulous infection control at all times."
Texas Governor Rick Perry, a former presidential hopeful during the 2012 race, was also quick to tout the Lone Star State's ability to control a potential epidemic by saying "Few places in the world are better equipped" to handle Ebola during a press conference on Wednesday this week. Texas Department of State Health Services Commission Dr. David Lakey said during the same event that chances of the disease spreading are "very, very, very small."
Nevertheless, efforts in Dallas to keep Duncan quarantined have been called into question as new information surfaces about how authorities are handling a potential outbreak. A Dallas paramedic on Thursday claimed that the ambulance that took Duncan to the hospital on September 28 was not taken out of commission until two days later, according to a reporter at Breitbart, and the New York Times reported that same day that state and local authorities were confirming only then that Duncan's apartment had yet to be sanitized.
A cleaning crew equipped to control Duncan's residence were expected to act on Friday, but already it appears as if they had been too late: county officials visited the Dallas apartment without protection on Wednesday, the Times reported, and placed themselves in the same closed quarters as sweat-stained sheets and dirty towels used by Duncan while ill.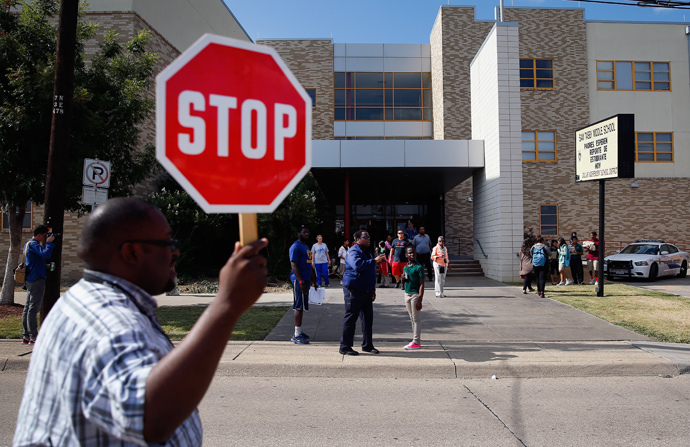 "The failure to sanitize his sheets and towels also revealed a broader problem in handling materials possible infected with the virus," Kevin Sack and Manny Fernandez wrote for the Times. "Hospitals say they face a major challenge disposing of waste generated in the care of Ebola patients because two federal agencies have issued conflicting guidance on what they should do. As a result, hospitals say, waste may pile up and they cannot get rid of it."
Information has also surfaced regarding the severity of what authorities in Dallas are facing with Duncan. On Wednesday, the New York Times reported that the man had direct contact last month with two people in Monrovia, the Liberian capital, who soon after died from Ebola.
Weighing in with reporters who wanted to know how Duncan had been discharged from a hospital two days before being diagnosed with Ebola, Lakey, the state health commission, said this week that officials were investigating a breakdown in communication.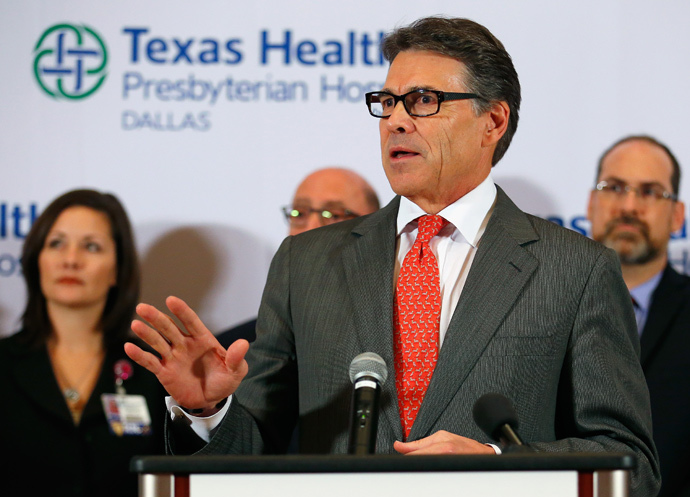 "Unfortunately, connections weren't made related to travel history and symptoms," he said during a presser on Thursday, CNN reported. "I don't have that final analysis right now. … We're still investigating how the information fell through the cracks."
Now as fears of an outbreak are raised further following news that a cameraman for NBC News contracted Ebola in West Africa and was being moved to the US on Friday for aid, officials say they're stepping up their response.
"Out of an abundance of caution, we're starting with this very wide net, including people who have had even brief encounters with the patient or the patient's home," Texas Department of State Health Services spokeswoman Carrie Williams said Thursday. "The number will drop as we focus in on those whose contact may represent a potential risk of infection."
Officials have since began interviewing people who may have come into contact with Duncan during the last few weeks, and four members of a household with whom he had stayed with were confined to their Dallas apartment on Thursday as a precaution.
On Friday, a hospital in Washington, DC — more than 1,000 away from Dallas — confirmed that they were treating a patient with Ebola-like symptoms.
You can share this story on social media: