Pentagon sends counterinsurgency military experts to Ukraine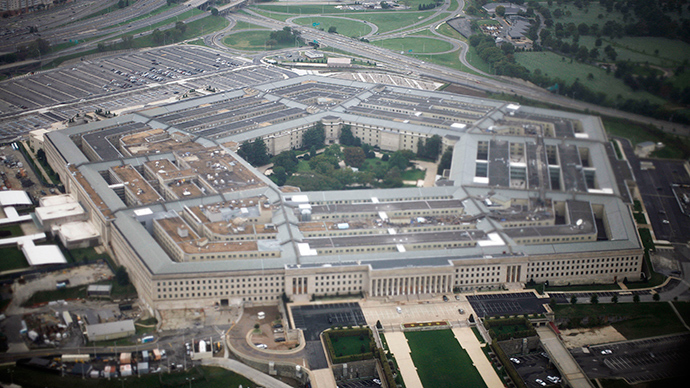 ​The Pentagon has supplied at least eight counterinsurgency and military-planning experts to Kiev to help Western-backed Ukrainian forces engaged in tense conflict with Russian-speaking populations in the east.
The US military staff will be split into two units. One team will help Ukraine with planning tactics, techniques, and other procedures, while gathering information on needs of Kiev security forces, Pentagon spokeswoman Eileen Lainez told the The Washington Times. The other team will assess how the US could offer medical assistance to Ukrainian forces.
The staff arrived in Kiev on Thursday and Friday, the Times reported, and are in the process of evaluating the Ukrainian Ministry of Defense.
"With support from Ukraine and the State Department, the security assessment team will also explore the potential of expanding our current Office of Defense Cooperation in Kiev, to enhance Ukraine's military capabilities and interoperability," Lainez said.
The operatives arrived in Kiev as US and allies completed several days of military training exercises in western Ukraine. A total of 1,300 troops from 15 nations, either active NATO members or candidate-countries, participated in the drills this month known as 'Rapid Trident,' which ended on Friday.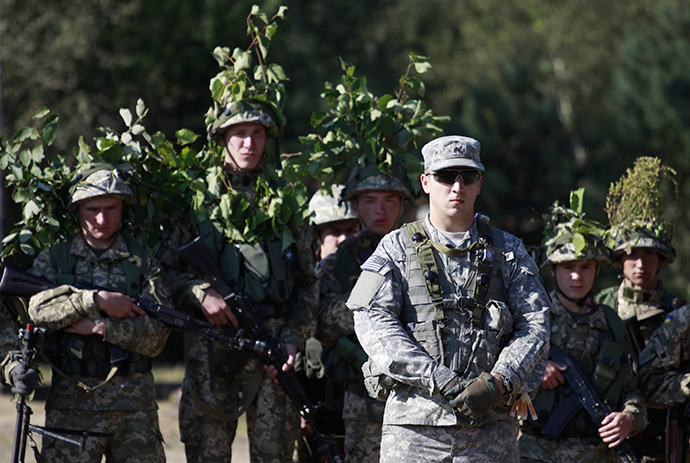 The exercise was part of the Pentagon's 'Operation Atlantic Resolve' aimed at protecting Western interests against alleged Russian aggression in Ukraine.
"The United States is demonstrating its continued commitment to collective security through a series of actions designed to reassure NATO allies and partners of America's dedication to enduring peace and stability in the region, in light of the Russian intervention in Ukraine," according to the Pentagon's website detailing 'Atlantic Resolve.'
Tensions between the US and Russia may be at the highest level since the Cold War, as a Western-backed elements in Ukraine fomented a government takeover earlier this year, deposing President Viktor Yanukovich. A tentative ceasefire is in place between the two sides distinguished by loyalty to the new government in Kiev or self-proclaimed Donetsk and Lugansk Peoples republics in the east.
While the US has not agreed to supply weapons or other lethal military gear, the military experts sent to Ukraine are part of an effort "to improve its capacity to provide for its own defense and set the stage for longer-term defense cooperation," US President Barack Obama said on Sept. 18.
The two units of counterinsurgency experts "will make recommendations to the Joint Staff and the Office of the Secretary of Defense for follow-on security assistance, which may be required or requested by Ukraine," Pentagon spokeswoman Lainez said.
Lainez said the new advisors are separate from a Pentagon mission that is aimed to help Ukraine "rebuild its military and make recommendations for greater military assistance," as the Times reported in July.